The residents from Thornfield Care Home (Seaton, Devon) with help from Maria, CM Artist have created a wonderful daffodil window display for the Hospicecare shop in the town centre. The Art Project has taken the residents around 5 sessions to complete and the result is marvelous, its bright, cheerful and inviting! The Major and other Councillors hope to make Seaton a Dementia Friendly Town and Maria has offered to talk about art and the benefits for those with Dementia at their next town meeting.
Maria comments… "Everyone was so pleased with how it looked, and the manager of the shop and the Thornfield manager came down to look and we were so chuffed everyone said it was fantastic. We are hoping to be invited to create more window displays this year."
Here are some of the Art Session photo's followed by the final window display.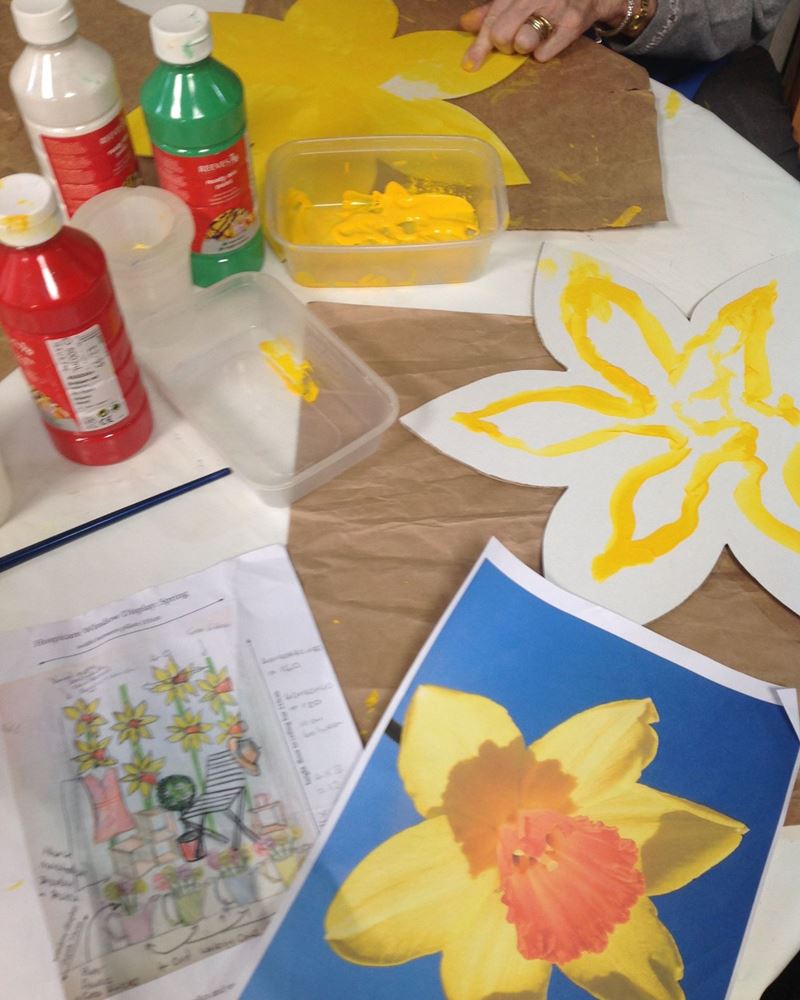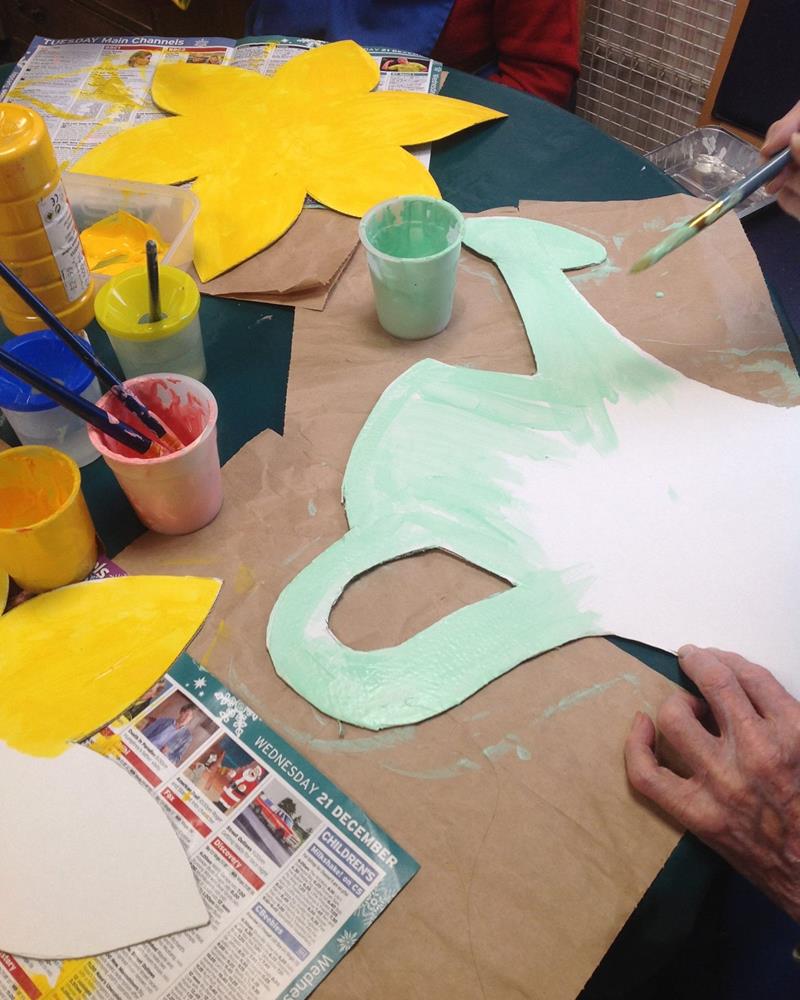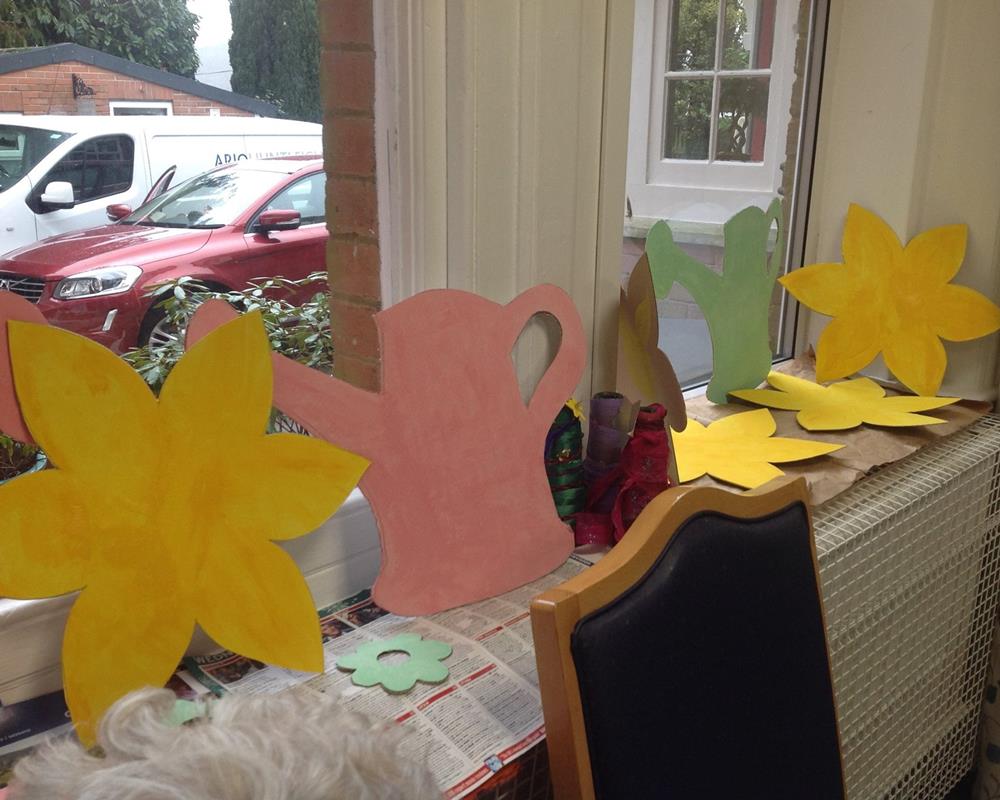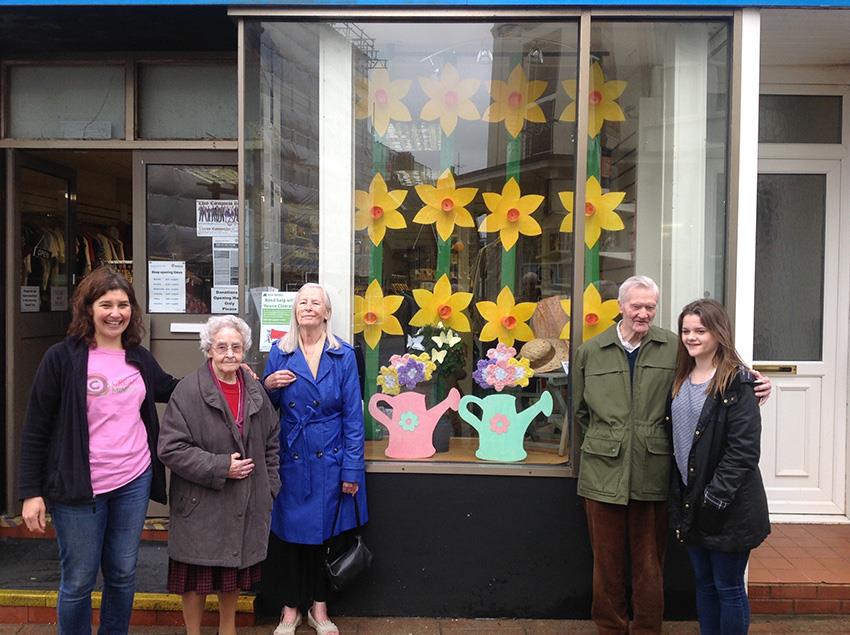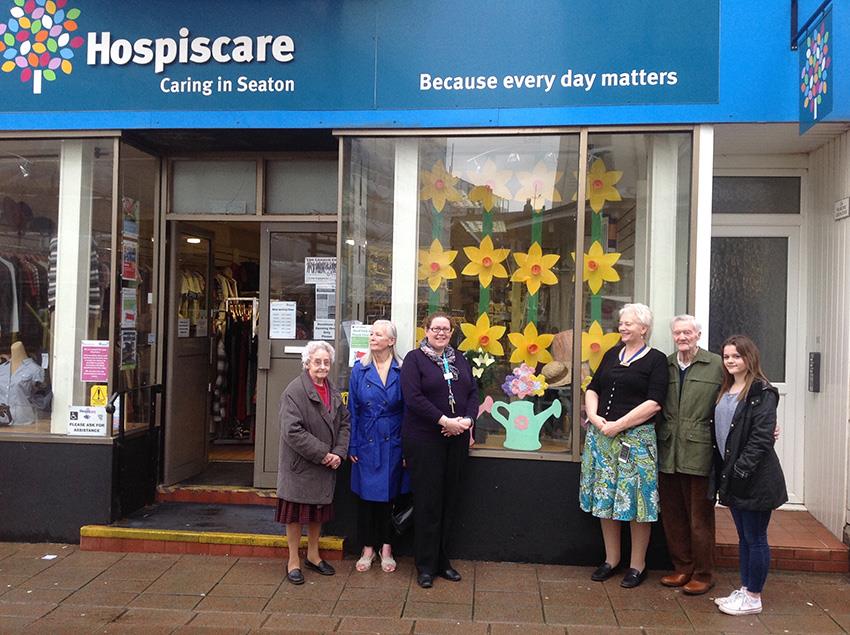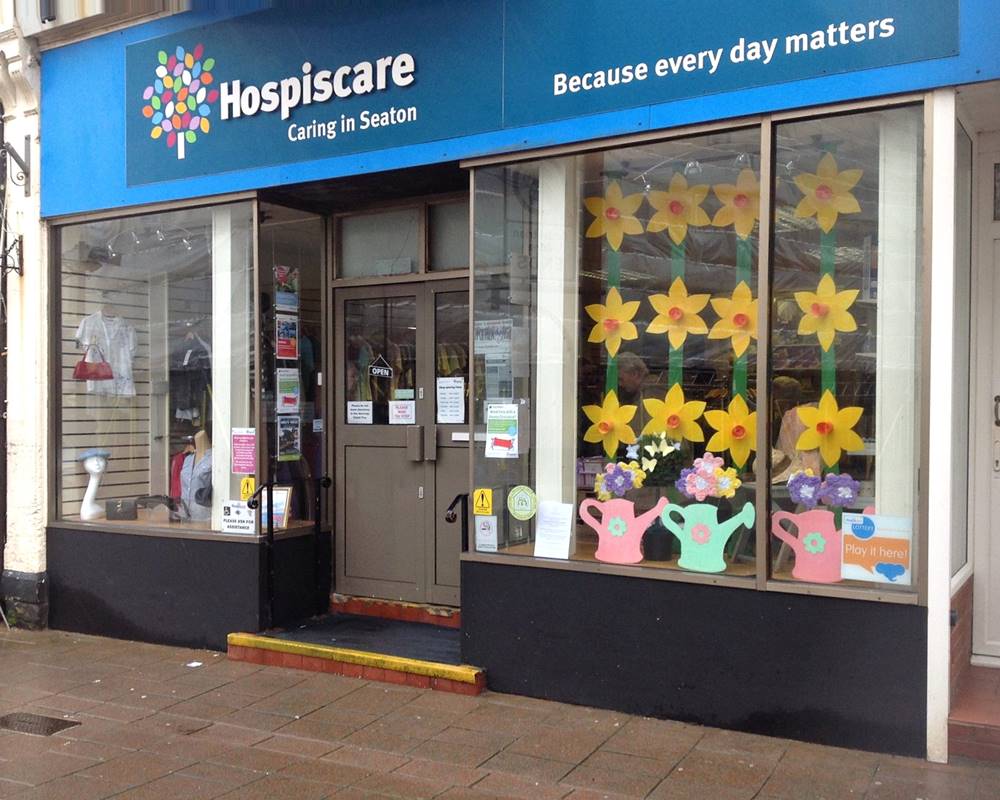 This Spring window display was created by residents living at Thornfield Care Home in Seaton in conjunction with artist Maria Bowers from Creative Minds.
Thornfield specialises in dementia care and is rated "Outstanding" by CQC.
Thornfield is part of Cannon Care Homes who also own The Check House in Seaton and Silverleigh in Axminster.
Thornfield Care Home would like to thank Louisa Dayman and the staff of Hospicecare for their continued support and involvement including the Spring window display.
With thanks to Barbara Carter Thornfield Care Home for all her ideas and enthusiasm to arrange this project and Carrie Kelf – Pitts (Registered Manager)
Thanks for reading!