*Competition winner, Dele, being presented with his T-shirt printed with his artwork*
A talented resident from an East London residential home for adults with learning disabilities, won a local competition to create a spectacular piece of art to promote a Learning Disability Week Celebration Event in the London borough of Newham. The winning artist, Dele, created an abstract artwork in pastel, that was printed on T-shirts and presented to him at the launch party of the event at Stratford Circus Arts Centre on 29 June 2017.
Community Artist, Elaine Harper-Gay, who delivers art sessions at the small residential home where the young artist is a resident, spoke of how proud she was of his achievement and was thrilled to see him on stage to receive a T-shirt with his very own artwork printed on it. The compères of the stage show also wore the artwork on their T-shirts.
An exhibition of artwork in celebration of Learning Disability Week was on display at Stratford Circus from 16 June – 13 July 2017, where a total of four residents from the residential home also had their work included.
Elaine Harper-Gay has been delivering art sessions to the residential home for 18 months and seen the residents grow and develop throughout this period. The residents have found the art sessions incredibly beneficial and enjoy the variety of ways they are able to express themselves. Congratulations to Dele for winning the competition and the residents who exhibited their work. We're looking forward to seeing what the residents create next in future art sessions.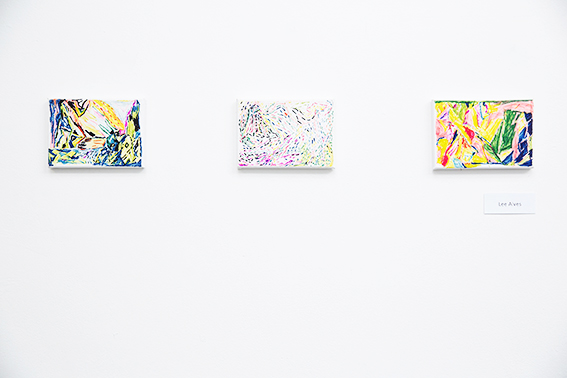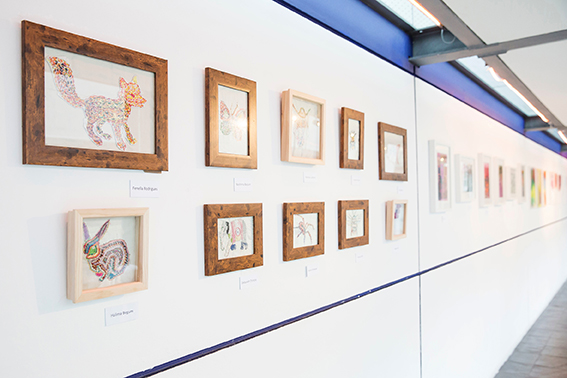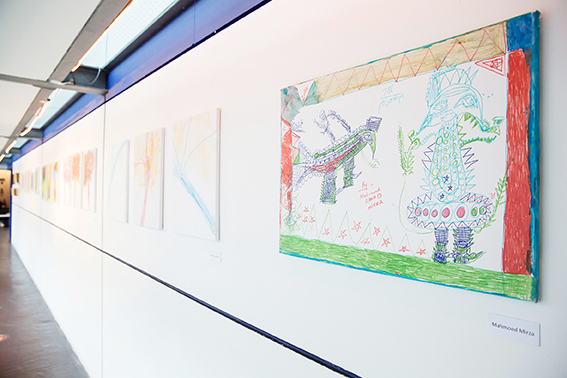 Exhibition of artwork from the Learning Disabled community at Stratford Circus
Photography credit: Andrew Baker