On Tuesday 24th September we welcomed the first ever National Arts in Care Homes Day. We were thrilled to see the value of the Arts in Care being recognised across the country and many organisations got involved to celebrate. CM Artists ran sessions in care homes to mark the occasion, and for us, it was the perfect opportunity to demonstrate the amazing work our artists do in care settings across the country, empowering people through their sessions and spreading joy through creativity.
On the day, residents at Ardath Care Home in Bexhill (Sussex Housing) had fun with CM Artist Sarah working in wool to create bright and colourful Mexican-style wall hangings.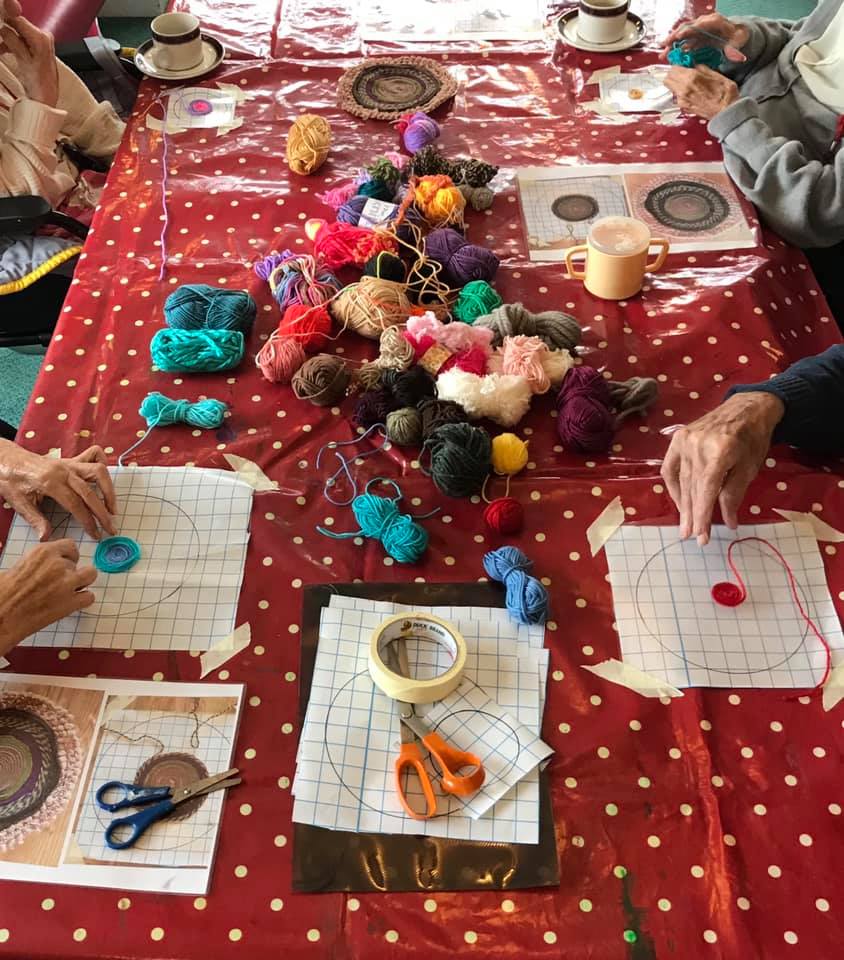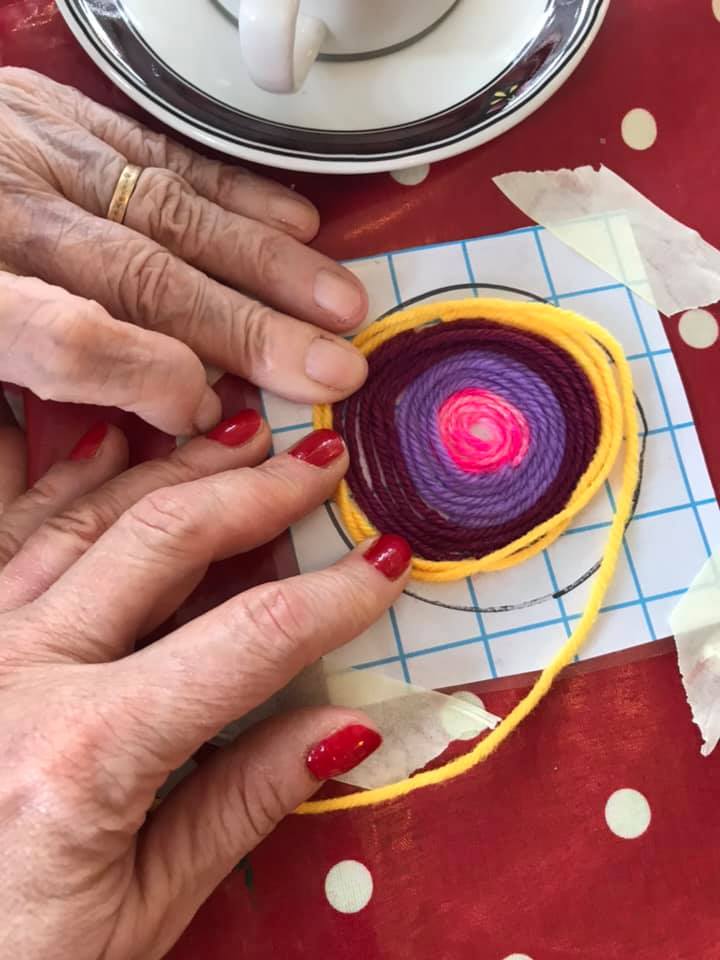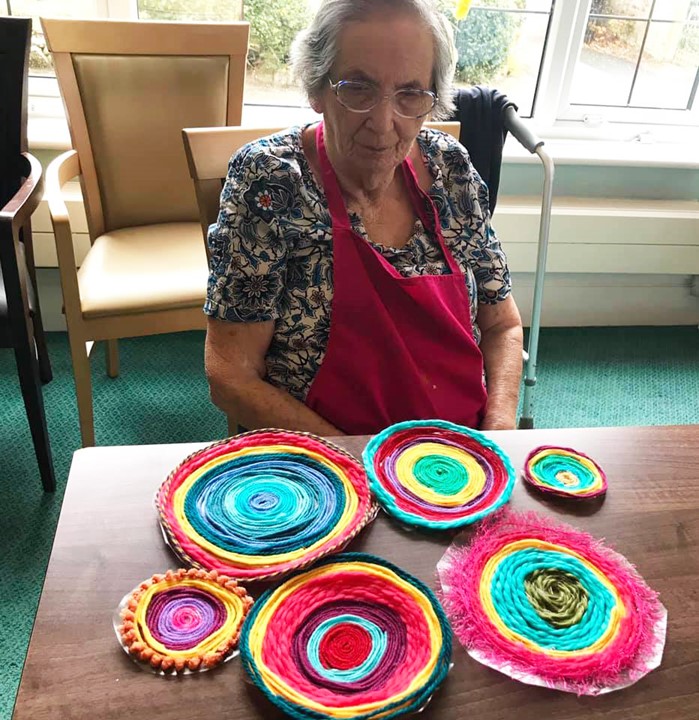 Up in Birmingham residents at Wilson Lodge had a messy but fabulous morning using printing inks with wooden blocks with CM Artist Deborah.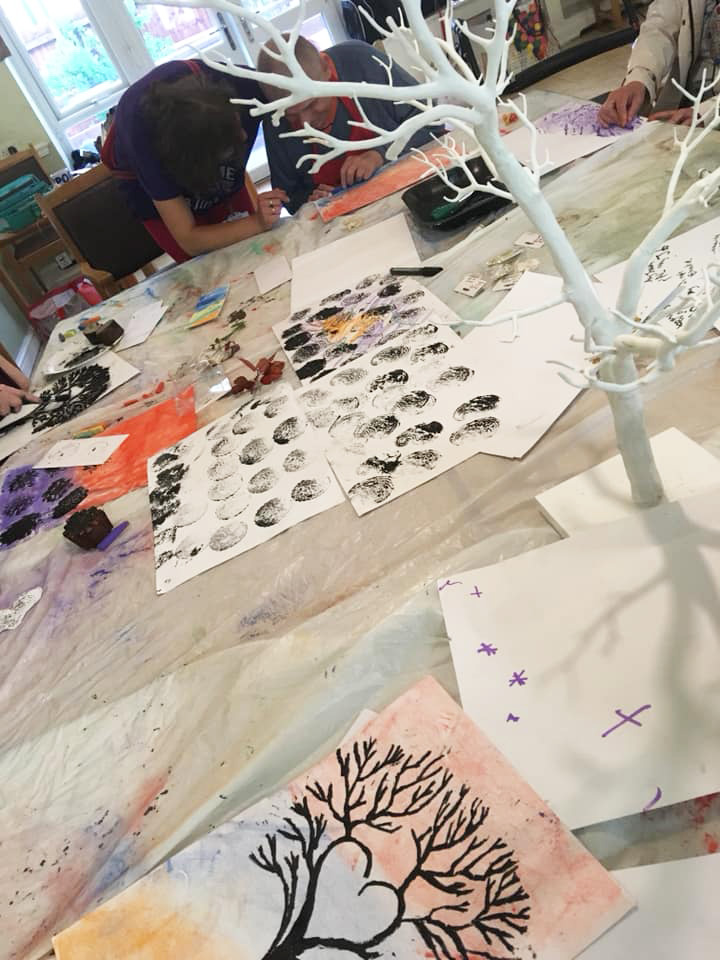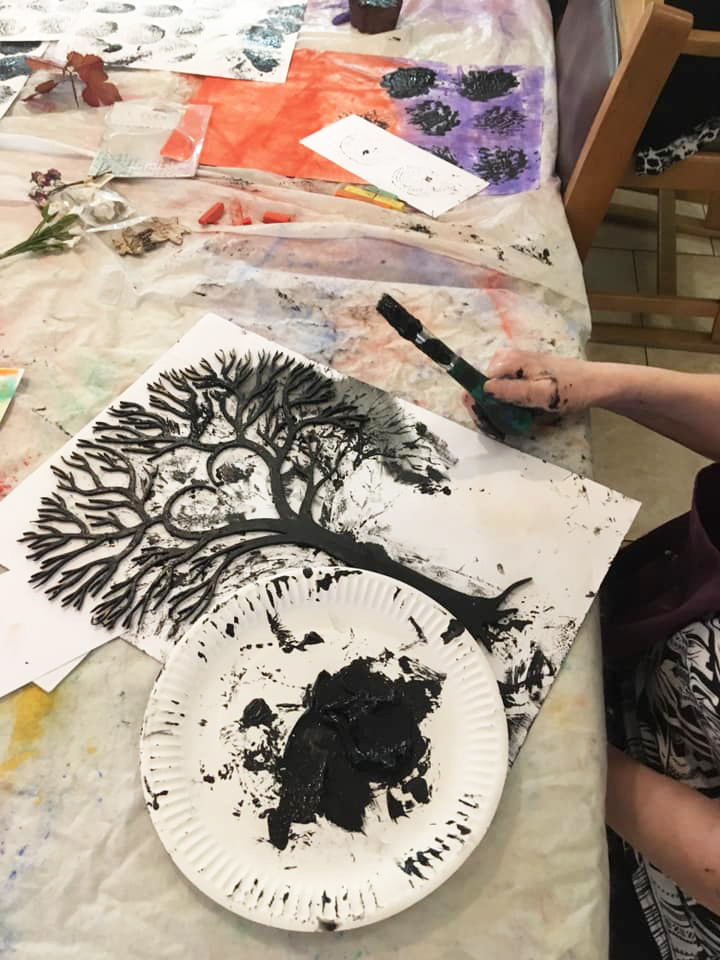 In High Wycombe, residents at Catherine Court Care Home had a relaxing morning with CM Artist Karen, creating aboriginal-style autumn leaves.
In Weston-super-Mare residents at Park House Residential Home created cocktails to decorate the home's golden drinks cabinet with CM Artist Susannah.
Over in Derby, residents at The Laurels Nursing Home laughed and sang as they worked together to create a striking communal sunflower collage. It looks wonderful on display!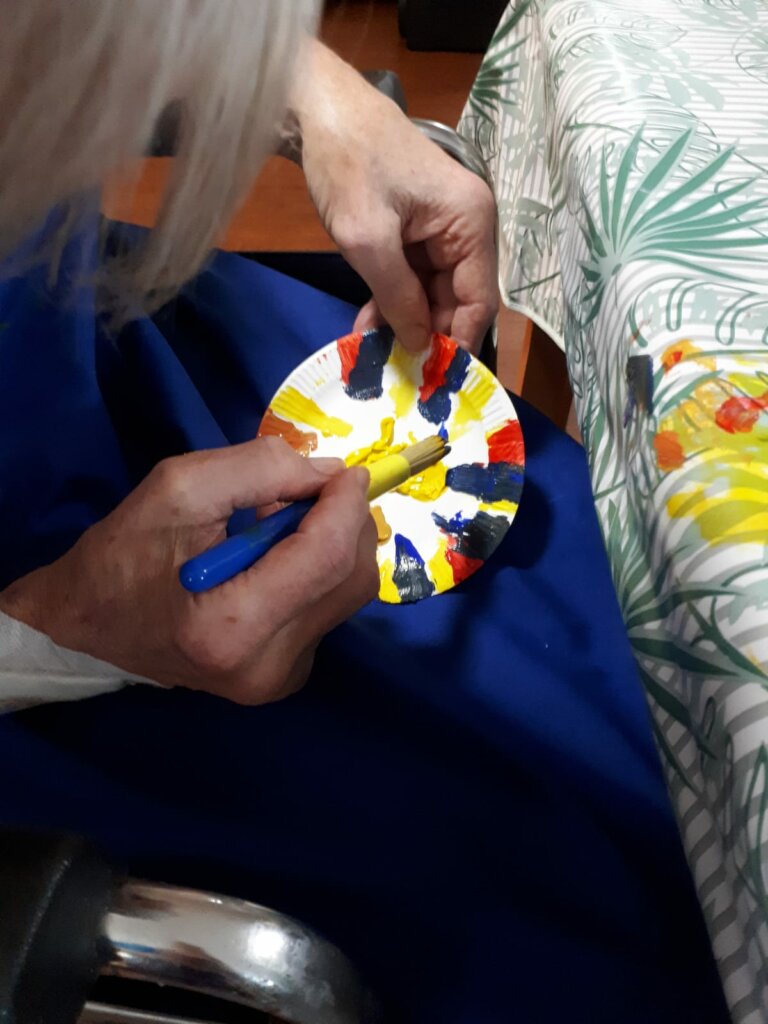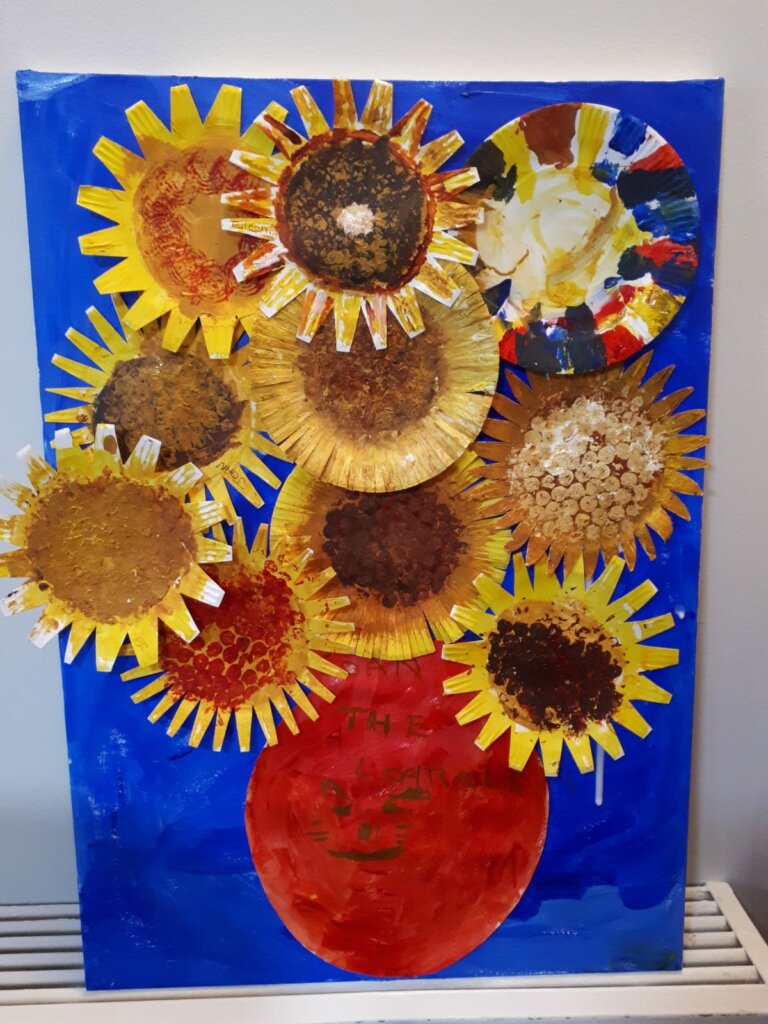 Sigita, the Manager at Ardath Care Home told us how she feels the art sessions are benefitting the residents at the home:
"The residents get so much from their art sessions – especially those living with dementia. Often relatives join in the sessions, as it gives them the chance to spend some quality time with loved ones. The social aspect really benefits the residents with lots of conversations, stories shared, plus fun and laughter.
"Many residents have never even painted before, but Sarah encourages them to give it a go, and not be too concerned with the outcome. They are always surprised and proud of what they have accomplished. We have one resident who is now blind, but Sarah kindly encouraged her to take part in a recent session and guided her along the way. She produced a truly beautiful painting and was delighted with what she had achieved!"
"The art sessions really lift the resident's spirits and they look forward to them every week."
To find out more about the Arts in Care Homes Day visit:
https://artsincarehomes.org.uk/