Murals are becoming a popular commission for many CM Artists, proving to be a huge hit with residents, staff, families and friends. Here are some of the murals that have been completed by CM Artists across the country…
On a warm summers night last year, whilst residents at Tilsley House in Weston-Super-Mare slept, CM Artist Susannah quietly set up her equipment and painted this lovely tree on the living room wall – much to everyone's surprise the next day! Since then, during her regular art sessions, the residents work on different woodland creations to add to the scene. It has become a seasonal project, and an interactive area for residents to display artwork created in their sessions.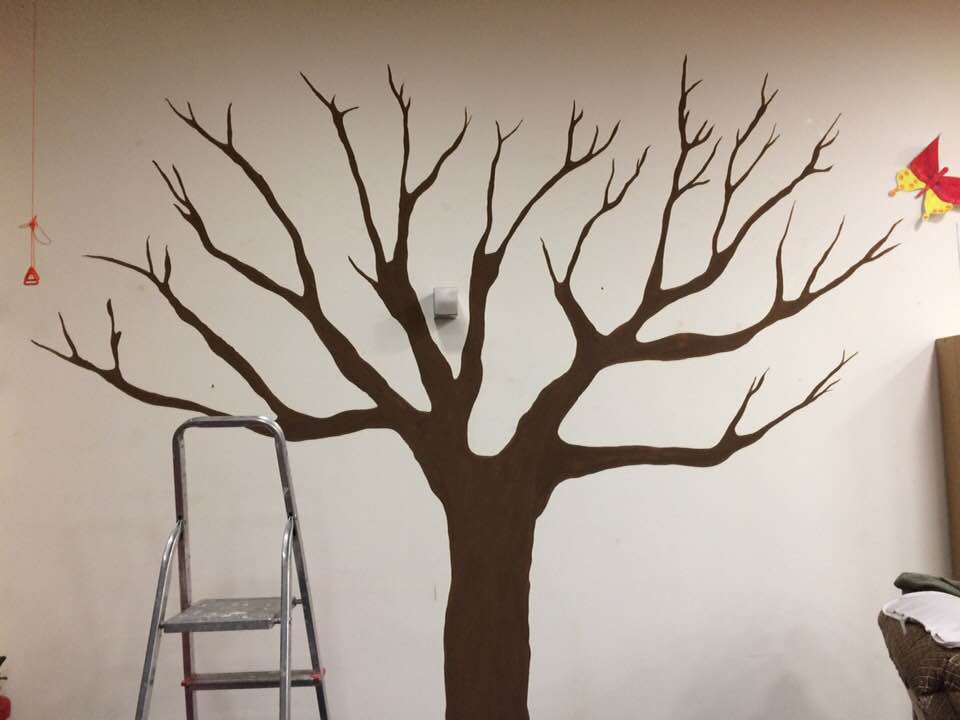 Last summer residents created tropical birds, flowers and butterflies to decorate the tree.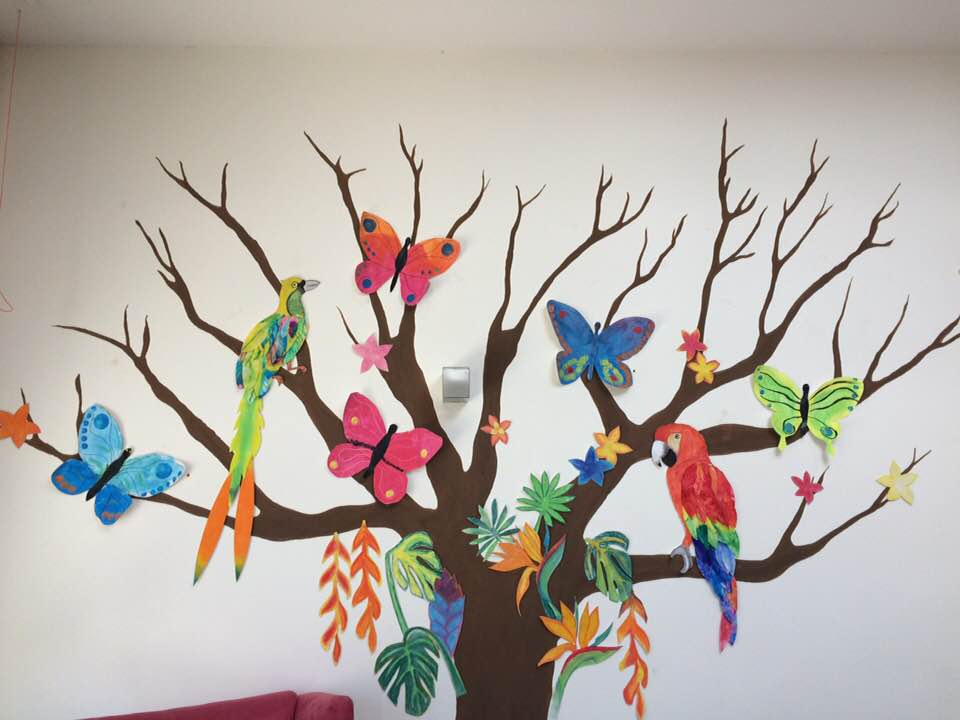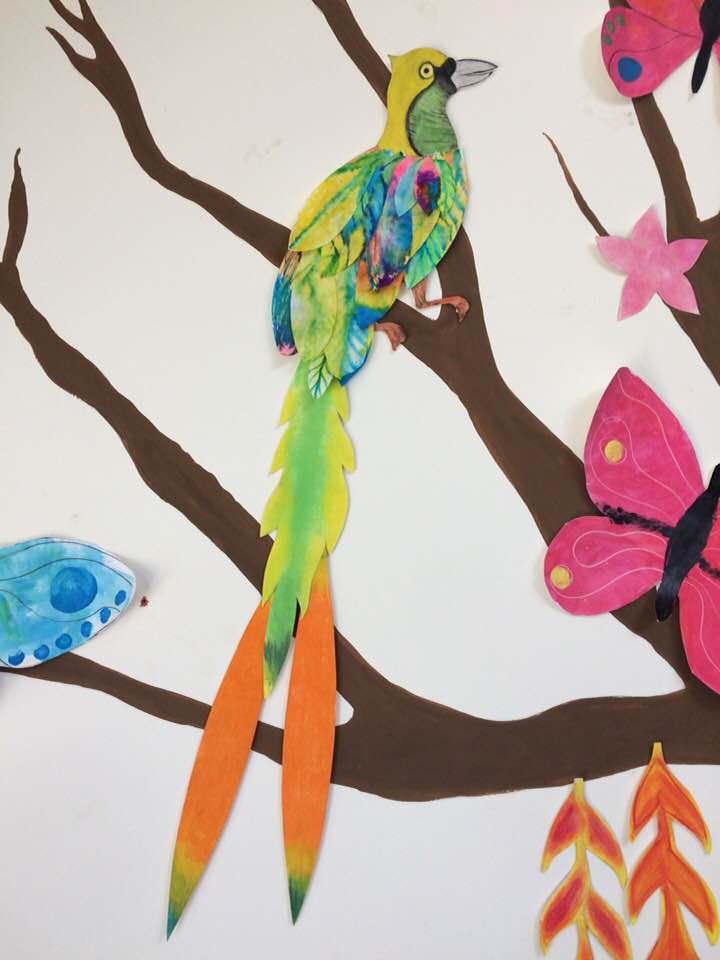 As summer drew to an end, residents enjoyed creating red and golden leaves, squirrels and an owl to give the tree a lovely warm autumnal feel.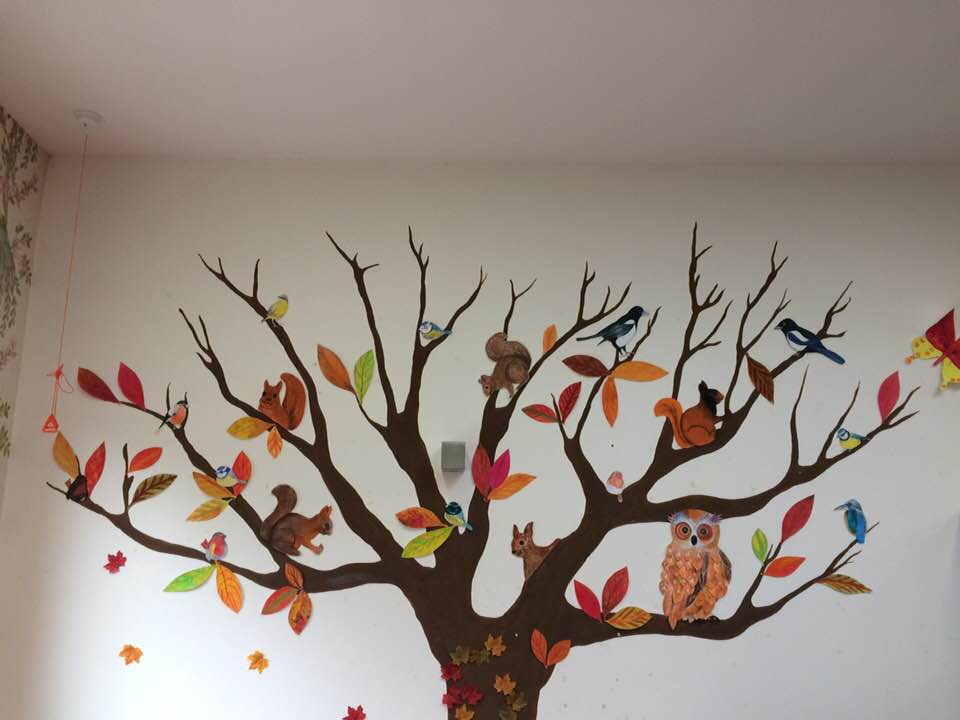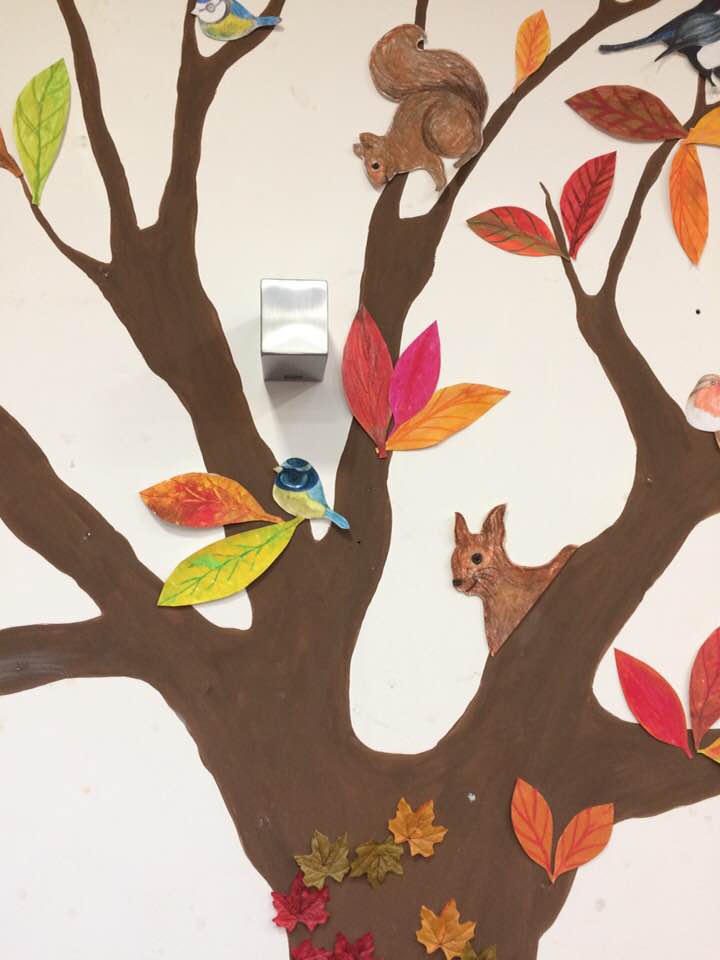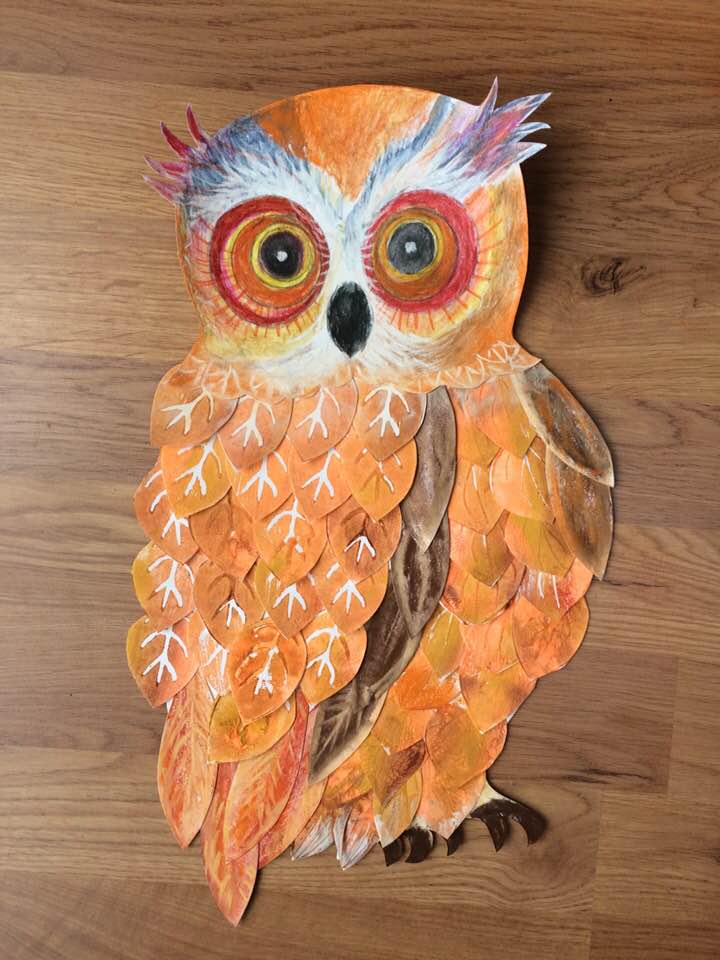 On the run up to Christmas, Susannah created this cute fawn as an addition to the display. Stars, robins and festive lanterns were added to give it a wintery feel.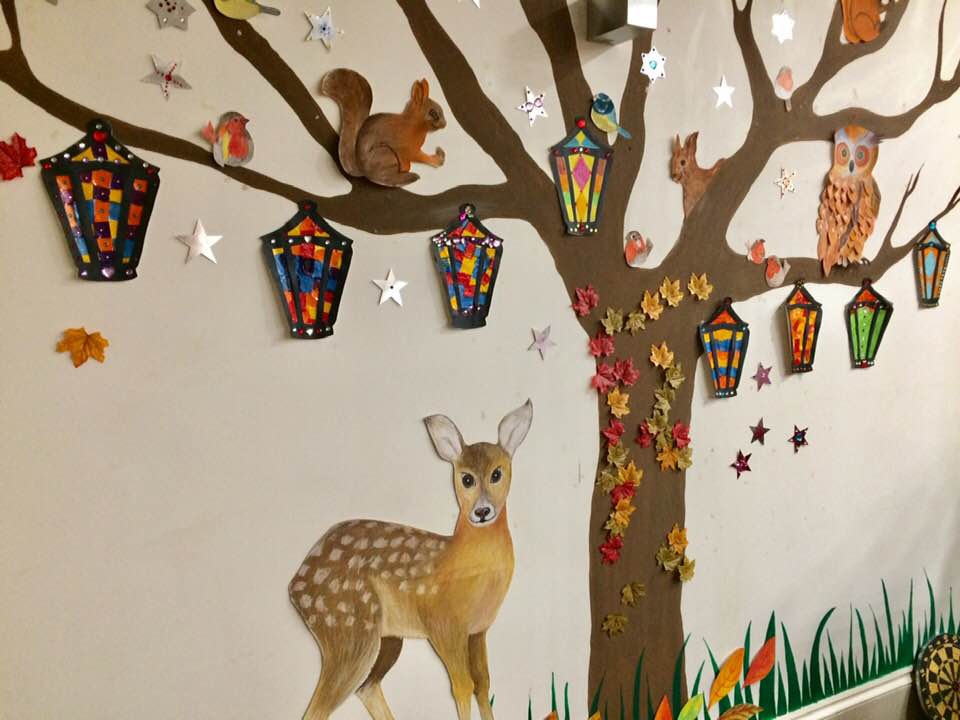 During recent weeks the display has taken on a fresh new springtime look, with pretty cherry blossom, tulips and bunnies.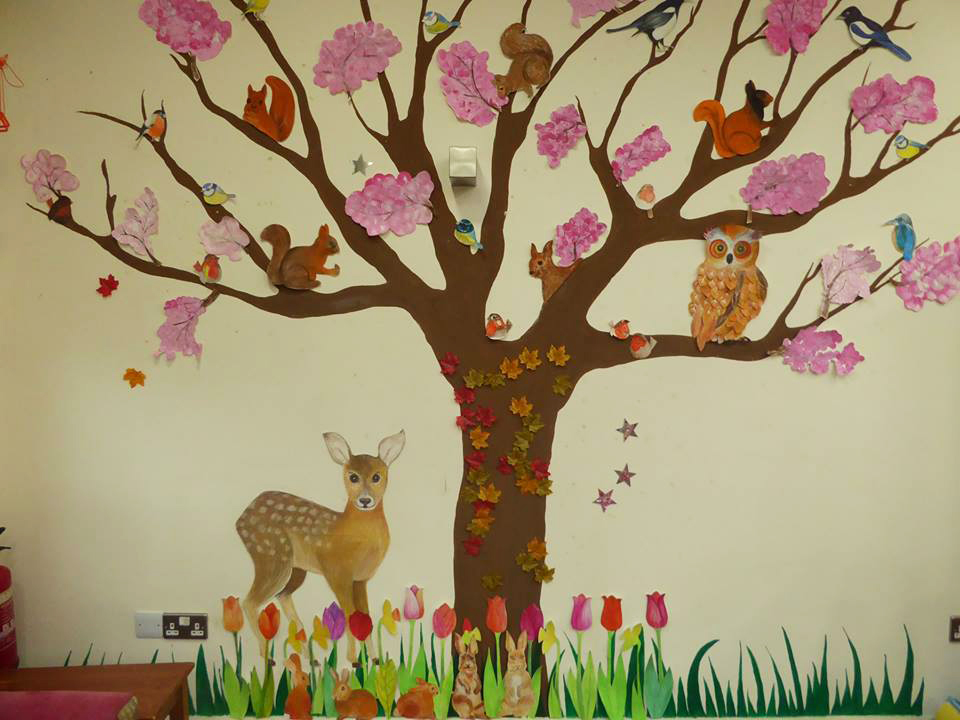 Zoe, Manager at Tilsley House says; "This really brightens up the lounge and residents love admiring each other's creations. They love the personal touch of seeing their own artwork on display, and enjoy identifying the seasonal elements of the mural."
Meanwhile, down in Sussex, CM Artist Sarah, brought together residents and staff at Saxonwood Care Home in Battle. Along with the help of some little ones, all worked together to create this striking mural of the Severn Sisters – one of Britain's most iconic sea-views. It was great to have such a mix of people getting involved and each adding their own stamp to this beautiful piece. Resident Derrick, a talented artist himself, oversaw the whole piece, and added some finishing touches at the end. Staff and residents are absolutely thrilled with the end result, which has really brightened up the corridor.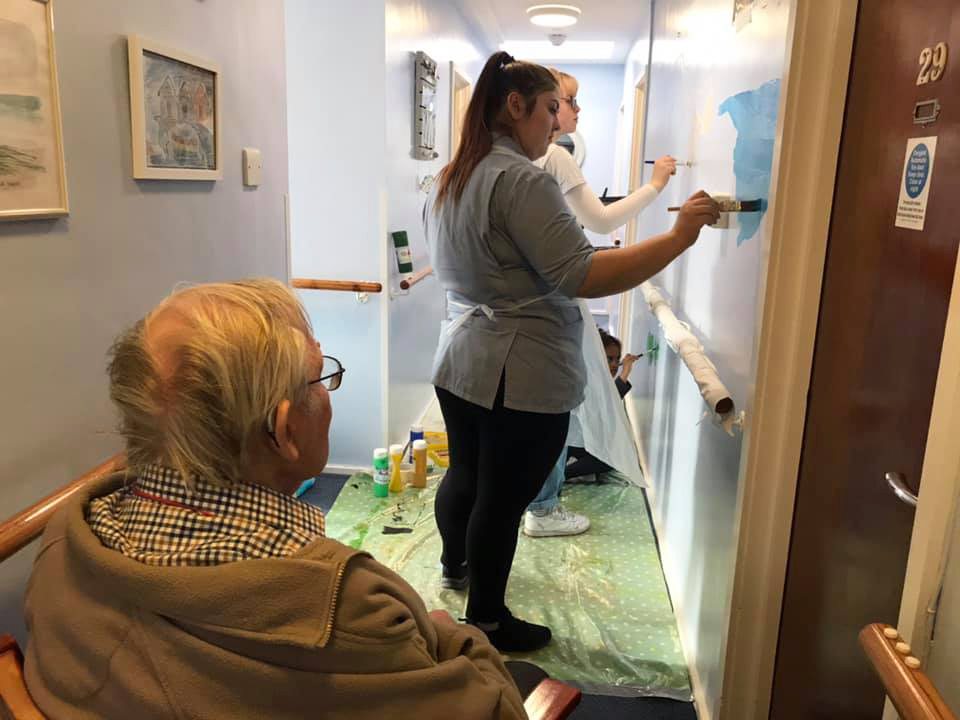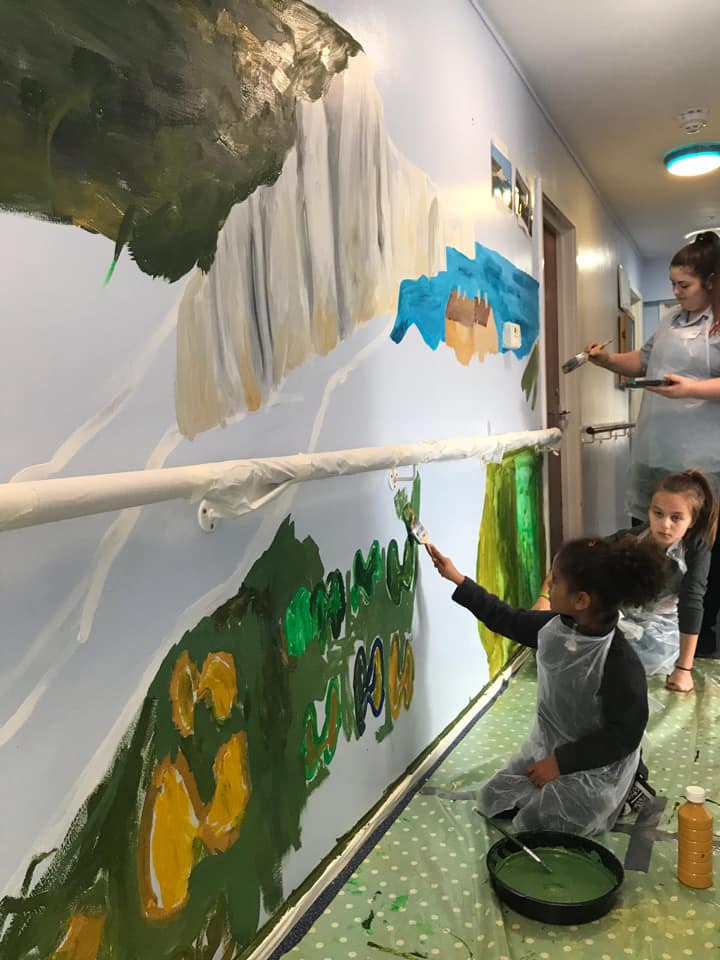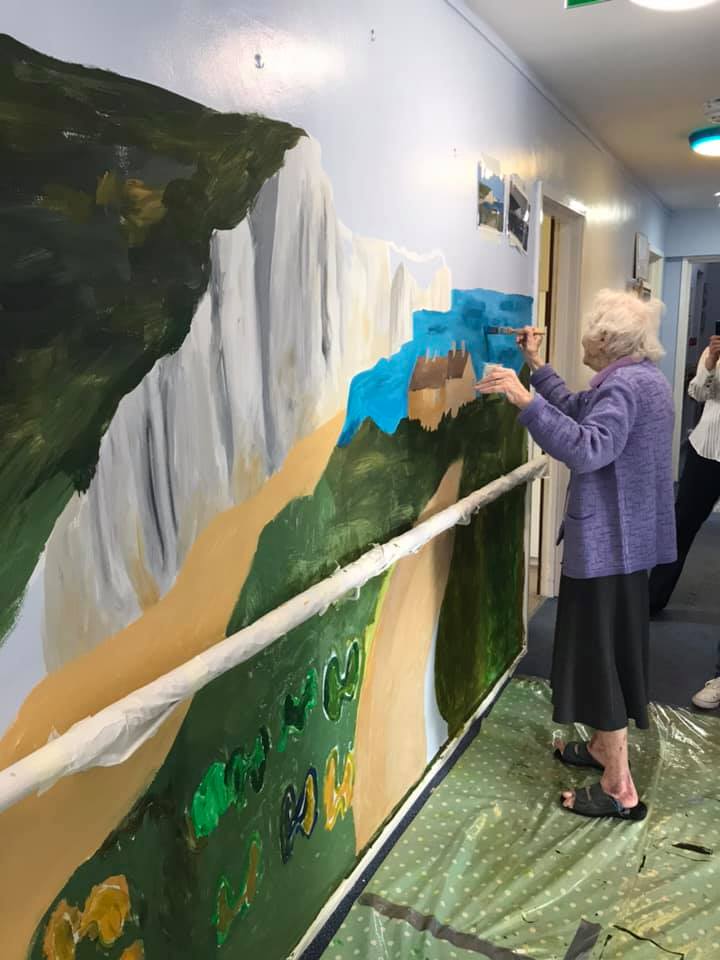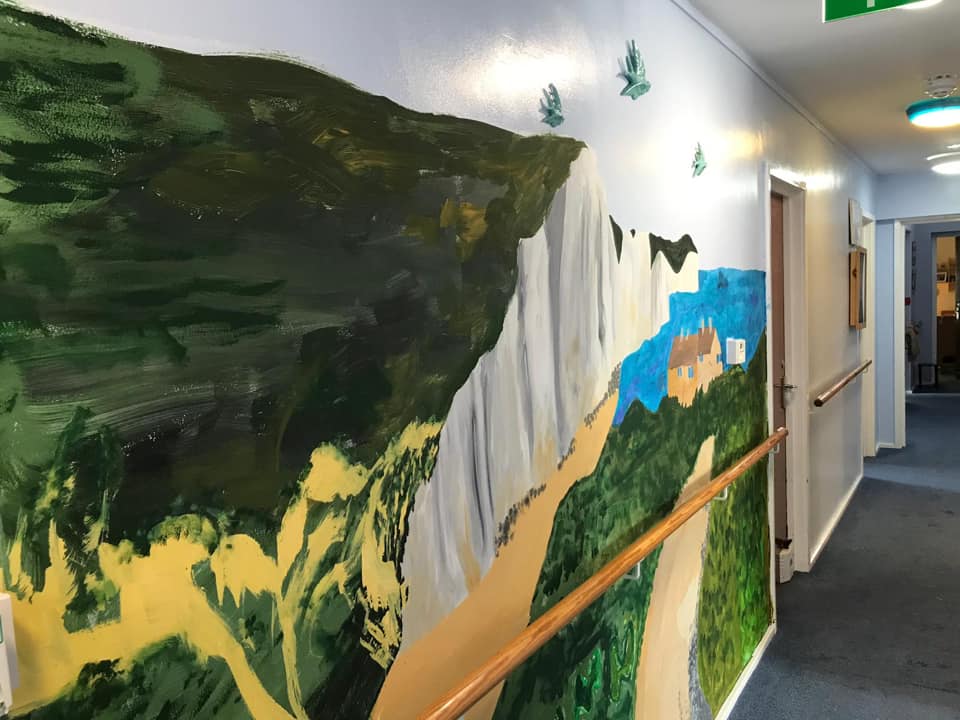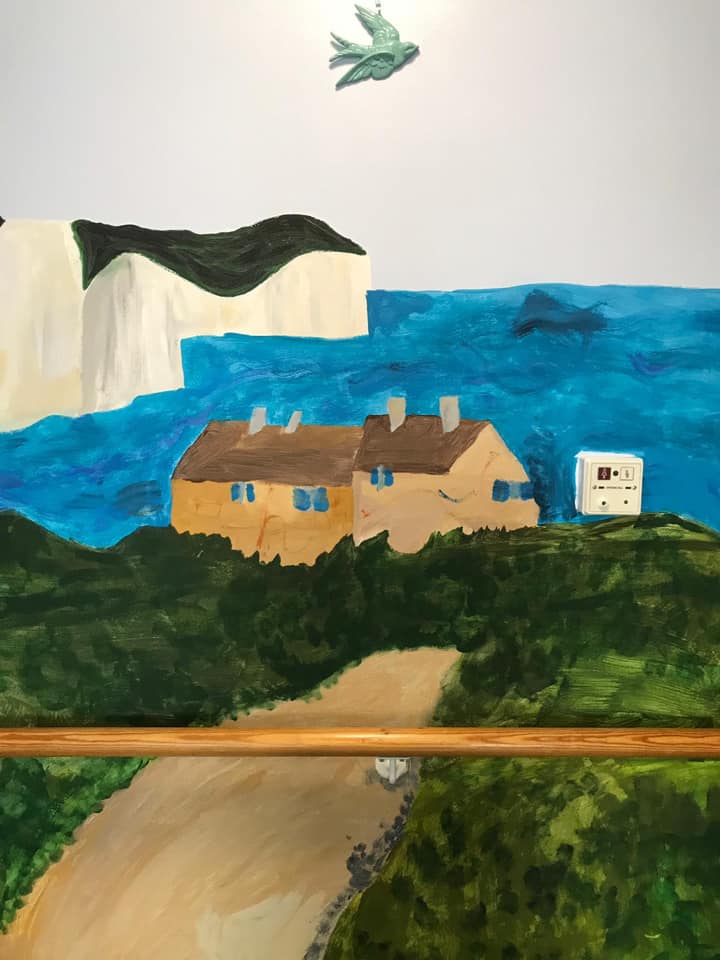 Roxy, Deputy Manager said, "This was such a wonderful project that involved so many people. Everyone thoroughly enjoyed working on it. It is lovely to see so many residents admiring and interacting with the finished piece. In fact, the project was such a success that we are already in talks about creating more murals around the home. We love the idea of creating a 'Nightime Promenade' scene next!"
CM Artist Karen recently completed a 'Pet Corner' mural at Kingsleigh Care Home in Woking. The home has a number of pets, and the residents loved the idea of seeing some of the animals on the wall. So Karen created this beautiful mural in response, and the residents were overjoyed!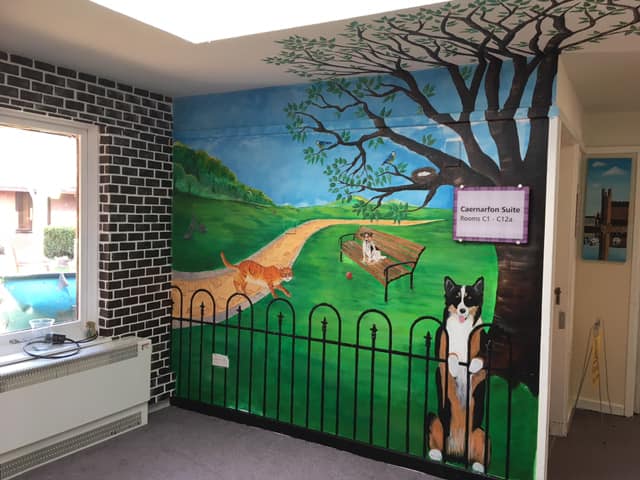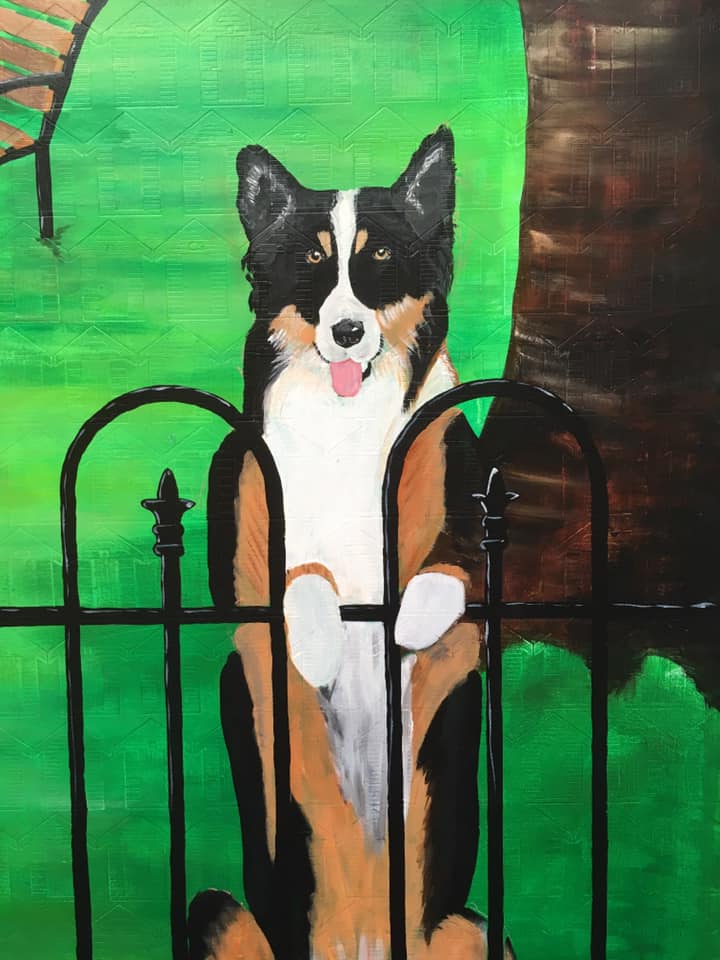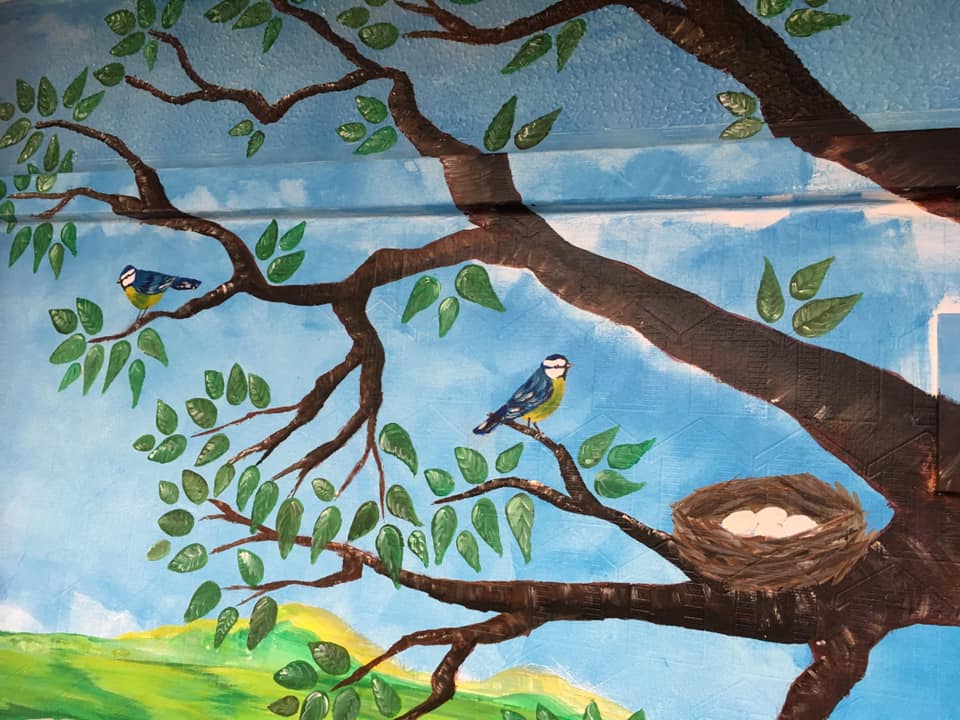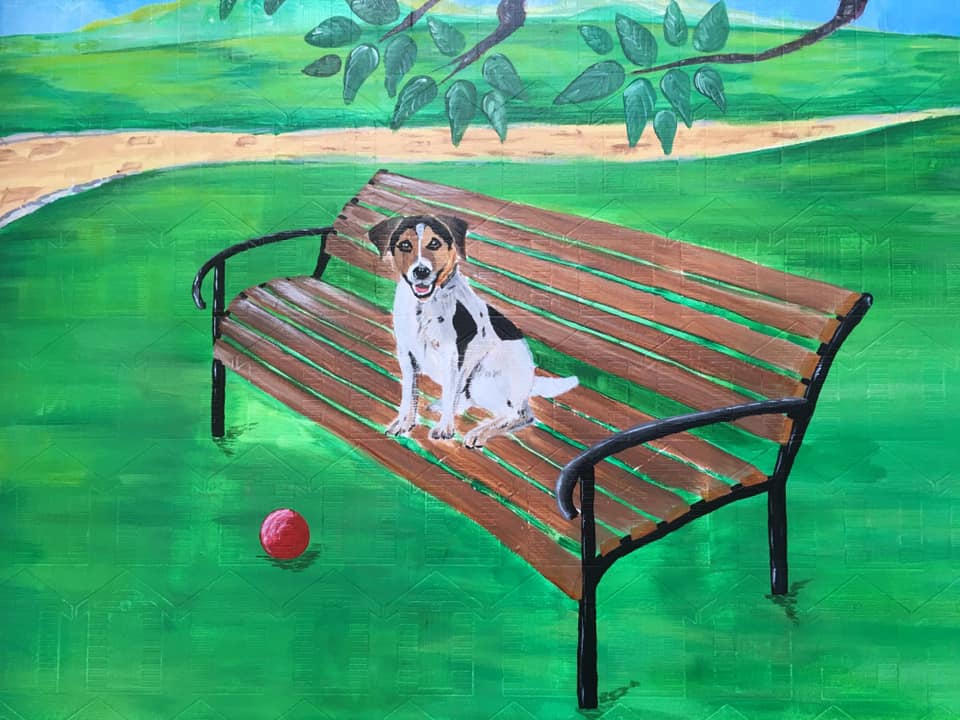 Manager Kelly says, "The residents are delighted with the new mural! It really brightens up the area, and they love chatting about it. They were thrilled to see their suggestions come to life and were so excited to see the finished piece! Karen is just incredible – she adapts to any requests the residents have and they all absolutely love her!"
CM Artist Tracey, based in Yorkshire has created a "Wishing Tree Mural" at Beech Hall in Armley, Leeds. Again residents decorate the tree according to the seasons and Tracey spent time recording everyone's wishes, which are printed, decorated and added to the wall. The residents love this personal element and see it as a symbol of hope and positivity. In fact the mural has been so popular that the home requested Tracey to create a second one upstairs on the first floor. This was recently completed and is part of an indoor garden, which will include various interactive features for all to engage with. We can't wait to see how this murals commission develops this year!