CM Artist Kirsteen has been delivering art sessions at Cloverdale Court Retirement Flats in Wallington for around 6 months. This year they are celebrating 55 years since opening, so the manager got in touch with Kirsteen and commissioned her to work on a project with residents to highlight this. They decided they wanted to create a giant mosaic piece to be displayed on the garden wall.
Kirsteen chatted to the residents to see what they all wanted to feature in the mosaic. They all agreed on a forest theme, which would include woodland wildlife. Kirsteen then took the time to create a beautiful design for everyone to work on, and over the following 4 weeks residents came together to work on this engaging project. Kirsteen provided all the materials and they were each given their own piece of the mosaic to create. They were so pleased to see it all come together in the final week, and the staff were absolutely thrilled with how it turned out!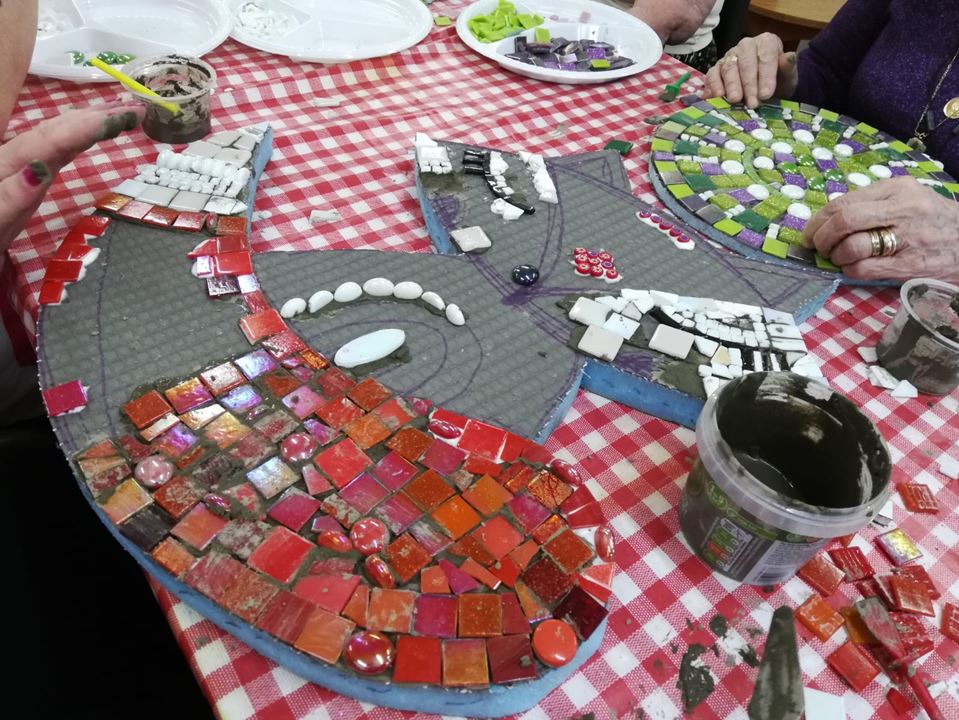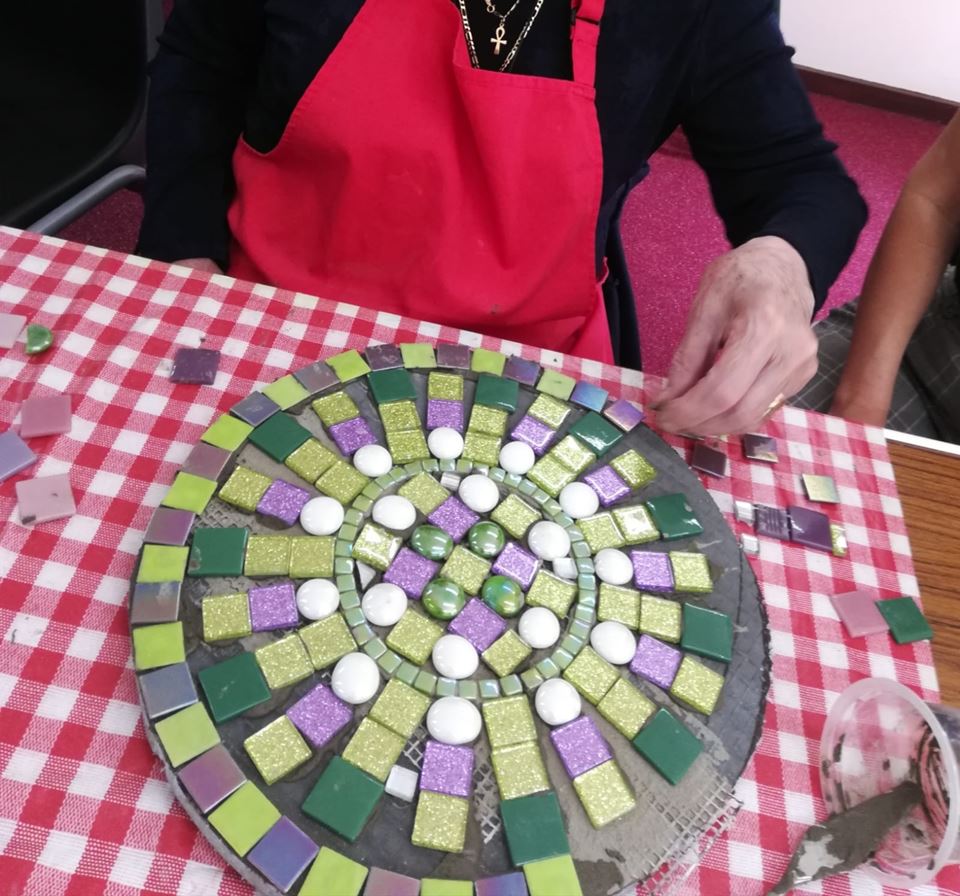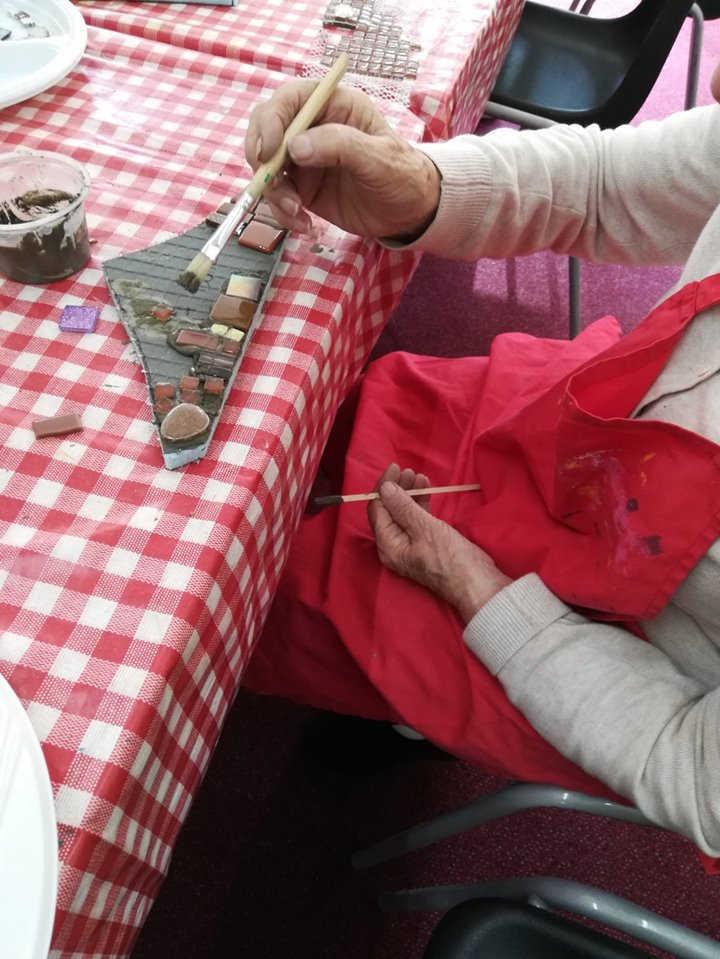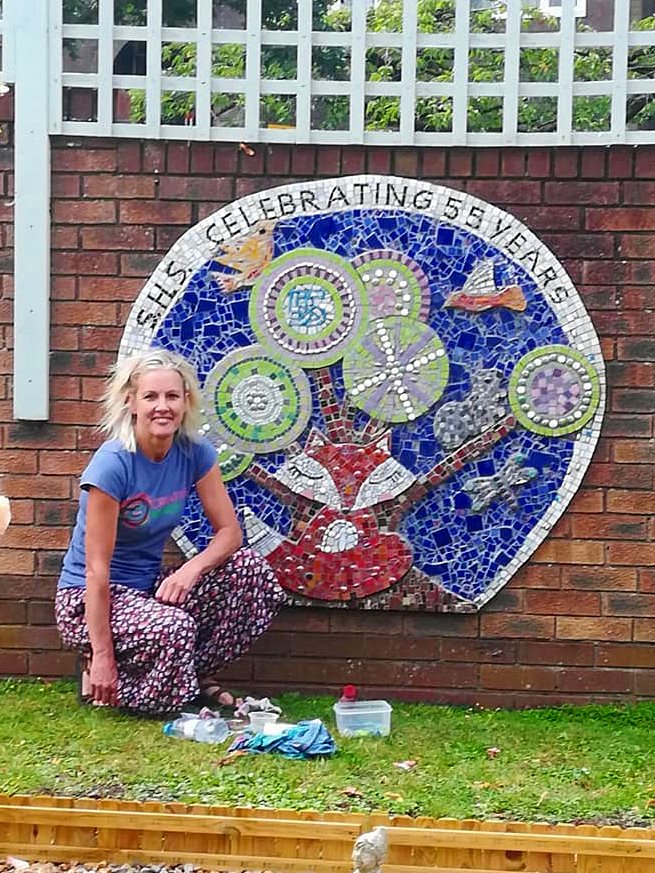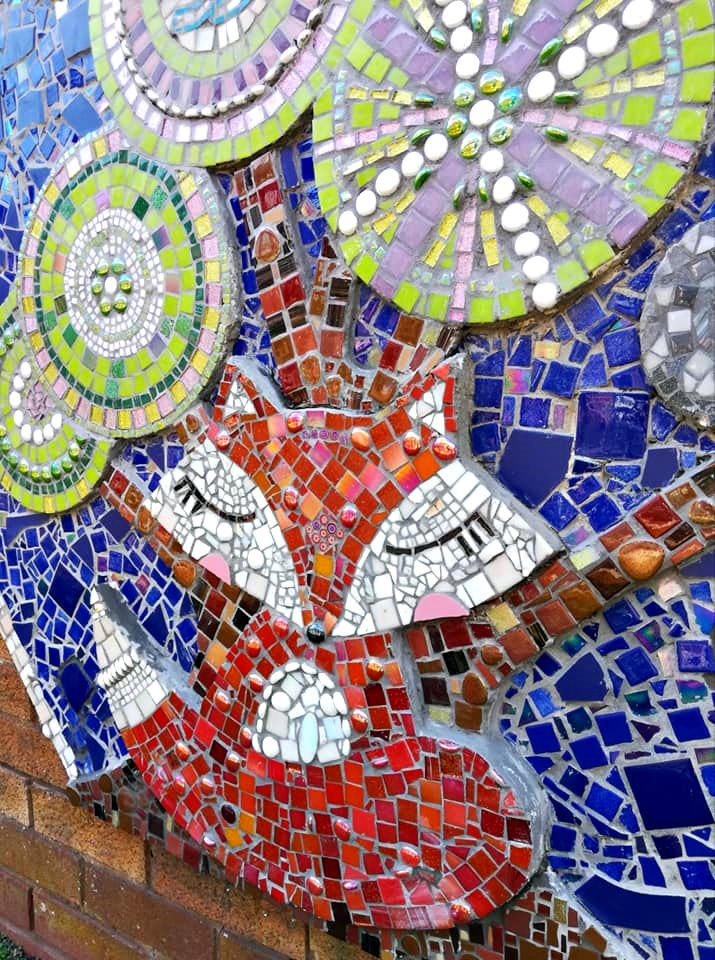 The manager at Cloverdale Court said;
"The residents really loved working on the project – in fact they didn't want it to end! All were delighted with the final outcome, and it looks wonderful on display in the garden. The residents got so much out of working on this project.
"Many of their flats look out into the garden where they can enjoy seeing this wonderful piece on display, and they couldn't be more proud. It's great to watch the residents stopping to admire it. Visitors have paid loads of compliments on the mosaic too!"