Our CM Artist Liz, based in Devon, recently held her first Painting and Prosecco party. One of the parents from her regular "Kids Create" groups expressed an interest in giving art a go, so they decided to hold a party at her house. A number of friends came along for a fun, relaxing evening of creativity. The night was such a success, that they all want to make it a regular evening!
None of the guests had really created any artwork since their school years, and were keen on trying something new. The party host had a lovely big dining table, where Liz laid out a selection of artistic materials including watercolours, pastels, acrylics and a selection of different textured paper. Then everyone enjoyed a glass of Prosecco whilst Liz ran some demonstrations showing different techniques to try. The task was to experiment with each medium and work towards creating a patchwork landscape picture.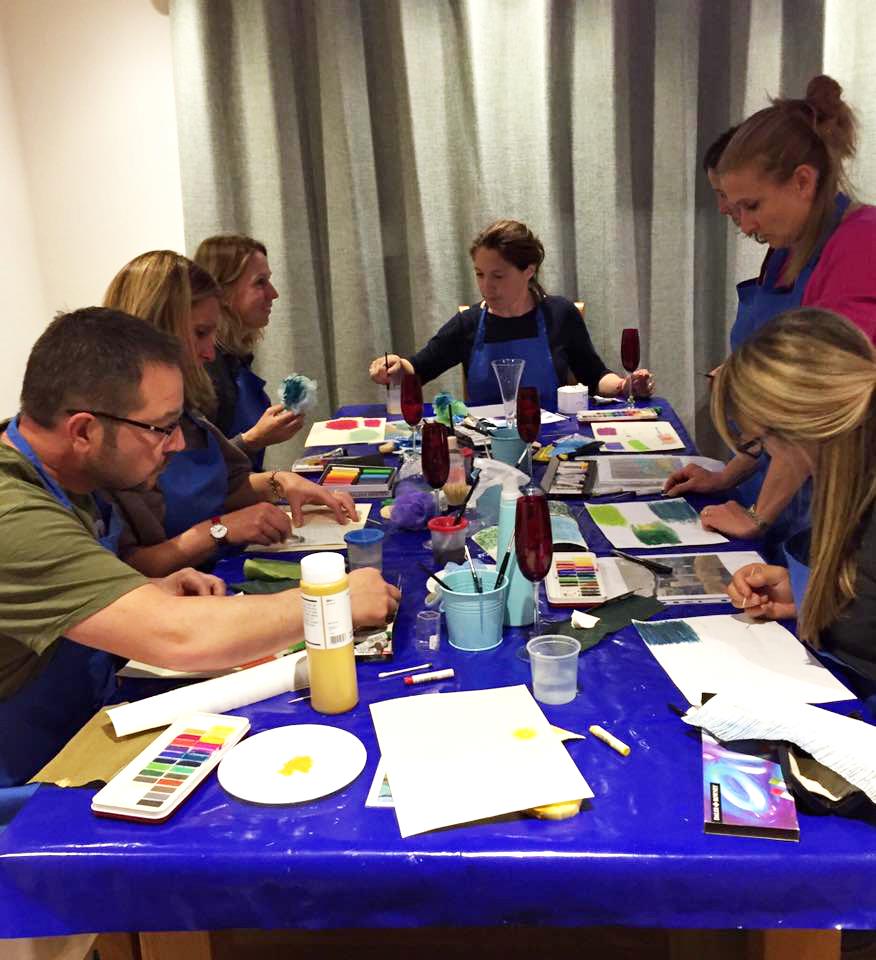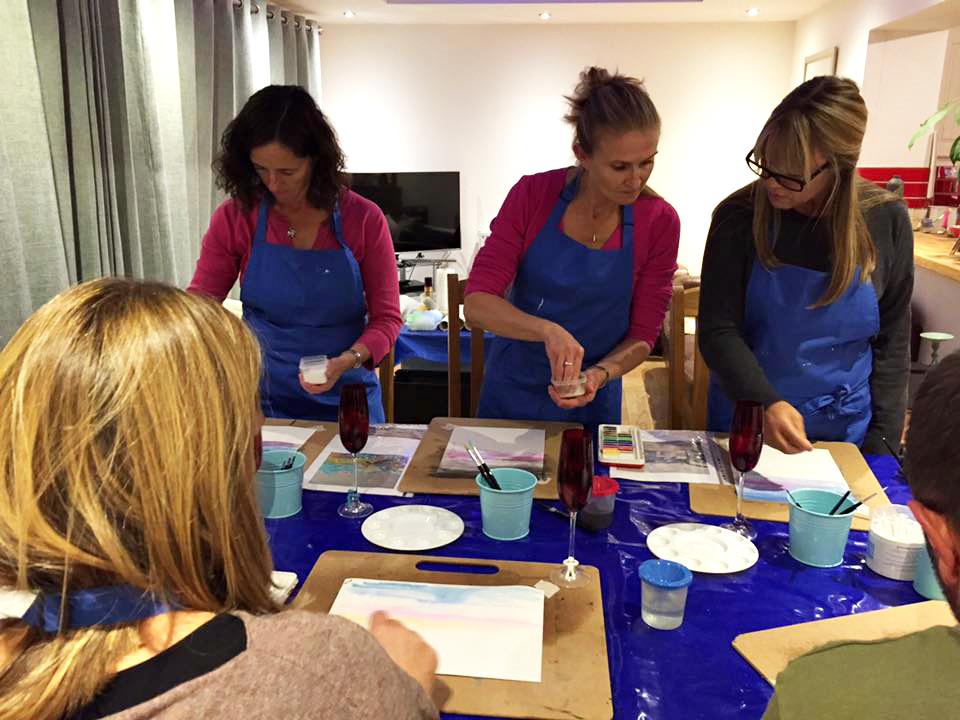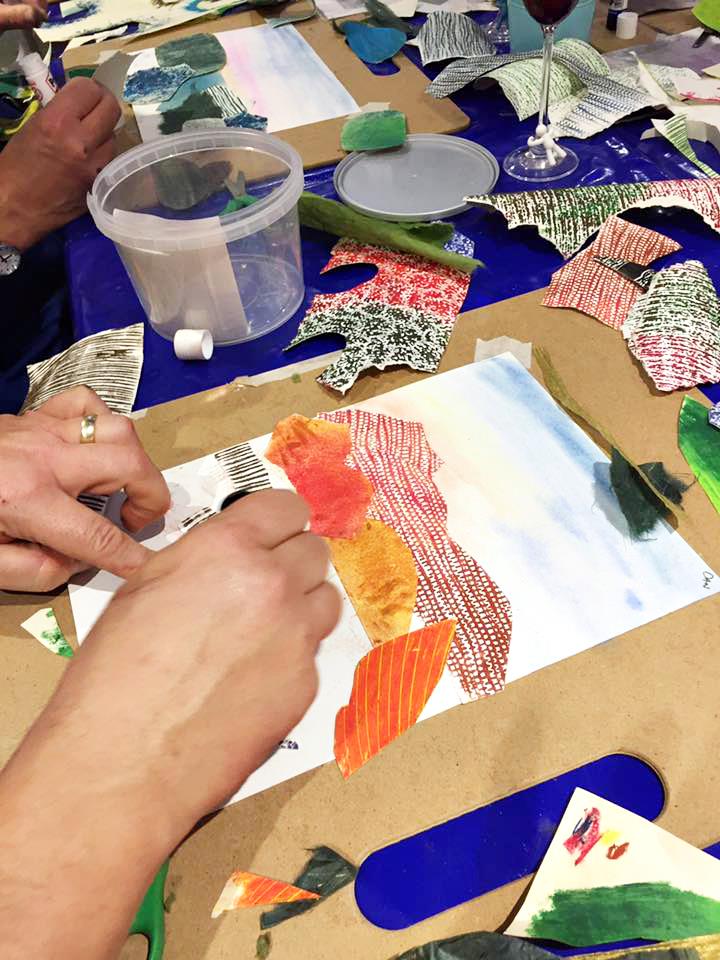 Everyone got stuck in straight away, whilst Liz encouraged them to enjoy the process of exploring the mediums rather than focussing too much on the end result. Liz was on hand to offer advice, and help them to discover different ways to use each of the different mediums. Every enjoyed the fact that the session was so easy-going and informal, and it didn't matter whether or not they had artist experience or not. It was a much more of a laid-back approach to getting creative rather, than your traditional art class, which can be intimidating for those without much experience.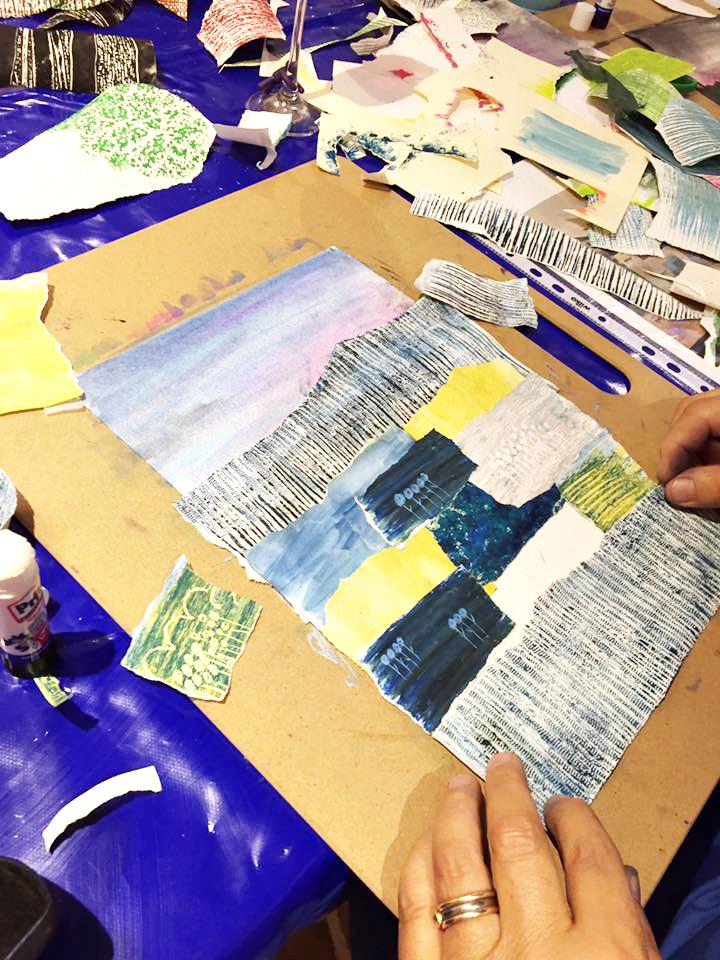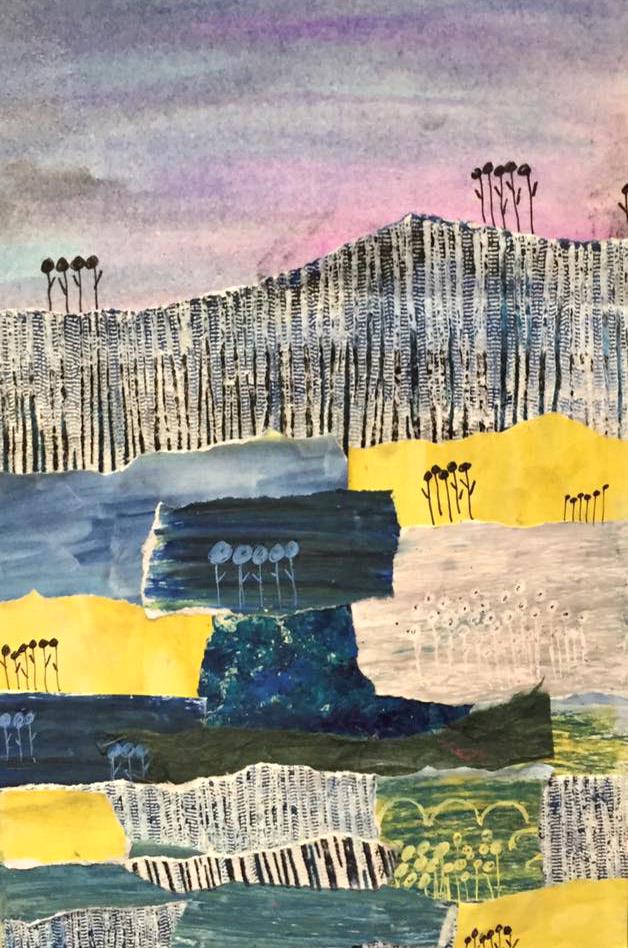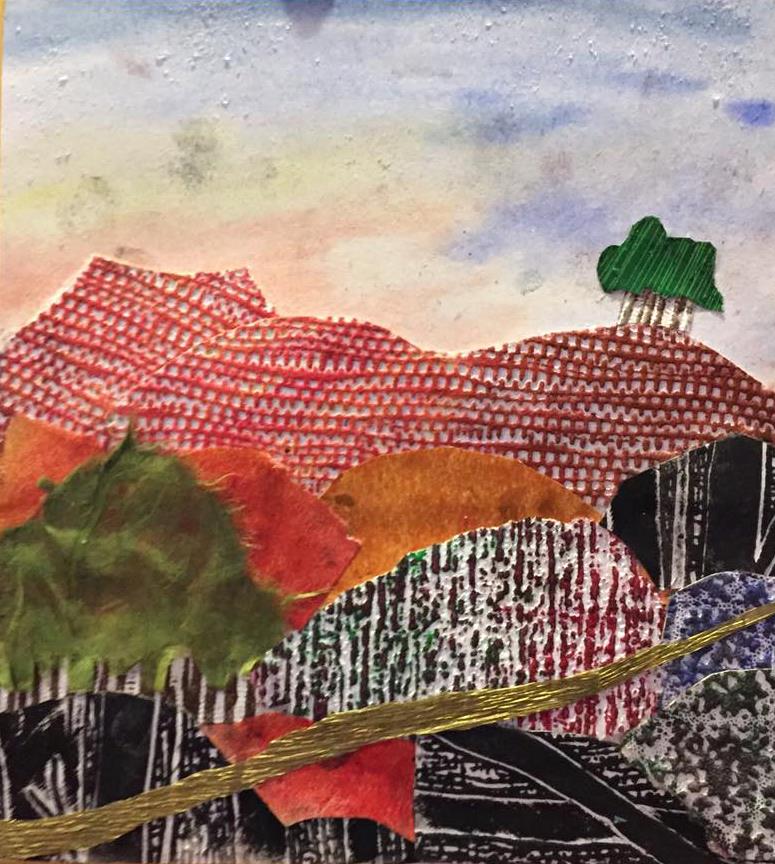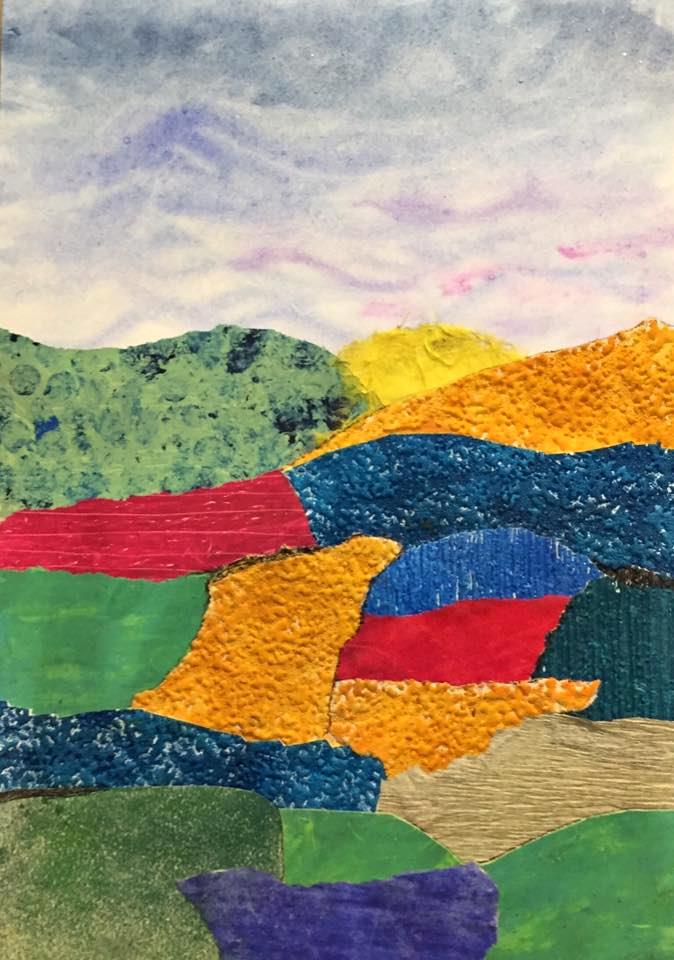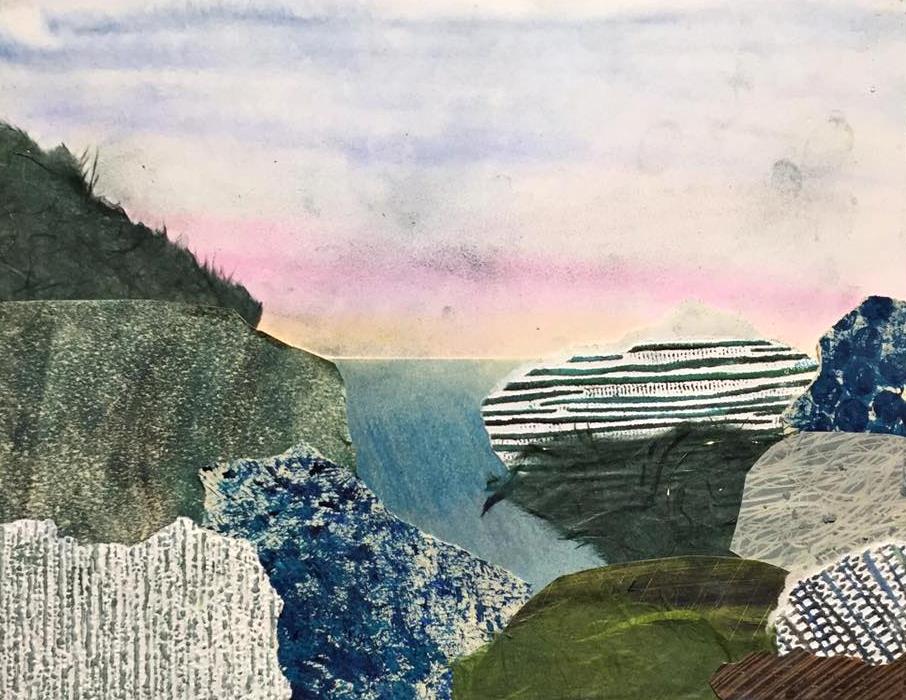 All of the party attendees thoroughly enjoyed their evening, and found it a lovely way to get together with friends and unwind after a busy week. Everyone who went said they would love to all get together to do it again soon! Many were thrilled with their work, and all loved exploring the different materials on offer whilst enjoying the creative process. The evening was a huge success!
Liz can't wait to run more of these parties this year, and is looking into running a regular Painting and Prosecco night at a local venue.