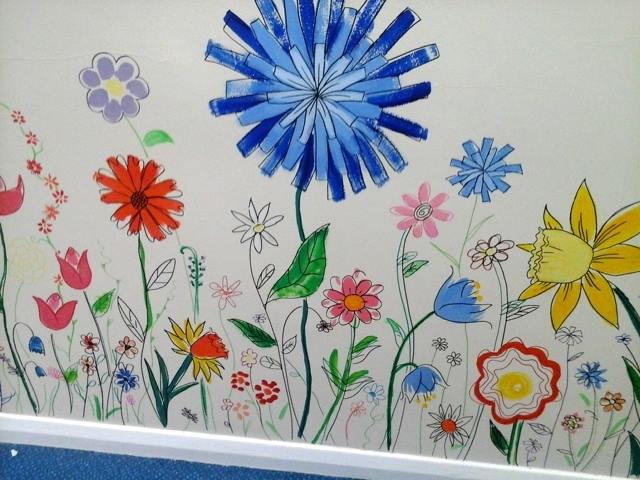 Our Creative Minds (CM) Artist's visit a huge variety of care homes and other venues every month reaching over 1000 participants in their Art Sessions. Lots of artwork is created by the participants and so we try to encourage all of the care homes and other venues we work with to display the artwork on the walls to help create a vibrant and stimulating environment. All of the care homes that have displayed the residents artwork on their wall have noted not only the positive impact its had on the residents but the impact its had on the care environment, giving the home more vitality. Care homes are now looking at other ways they can liven up communal areas and corridors and the staff at Hammonds Care Home in Bognor Regis decided to approach Jenny S, their CM Artist based in Chichester about painting a mural to brighten up their entrance and hallway. James Hodge, Manager of Hammonds Care Home, explains to us the thought behind the wild flower mural project and how the home has reacted to their fabulous custom artwork!
What made you decide to have a mural at Hammonds Care Home?
"Hammonds is a residential and respite service for adults with learning disabilities. Hammonds has a lovely homely and fun feel to it and we like to keep the place looking bright by displaying the art of the people that live or stay with us here. We have always felt that the entrance and hallway to the home didn't reflect the atmosphere of the home being quite cold and dull with brown doors to cupboards and noticeboards. It looked more like an office than a home."
"Jenny S, has been coming to us delivering Art Sessions with some of the people that live here and we discussed what we could do. The Art Sessions participants started off by making `Welcome to Hammonds' bunting. This looked great but then really got us thinking about doing something more. It then just happened quickly. We looked at some designs, a bit of base painting and hey presto we were underway….and now we have a lovely wild meadow instead of a dull hallway. The Art Sessions group are going to paint some meadow animals and insects to really give it a 3D effect."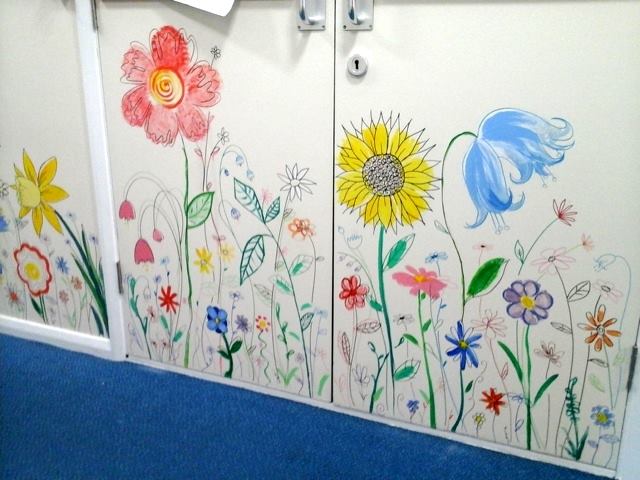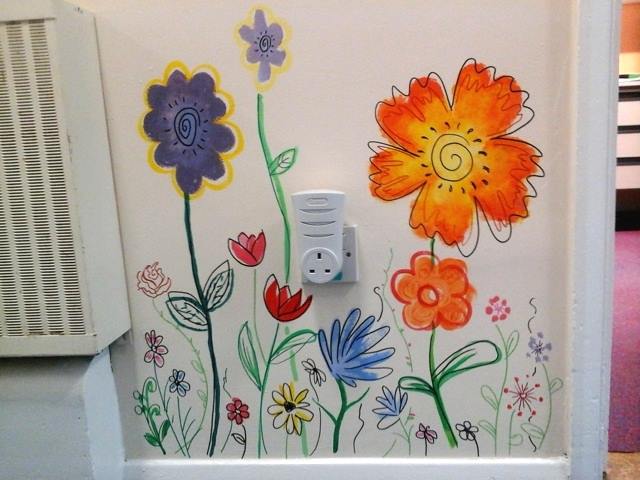 How have the residents and staff reacted to the mural?
"Everyone loves it, visitors, staff and residents. Every time someone comes through the door they comment on it and how much they like it. It seems like everyone has a favourite flower. I find I am often in the hallway with people picking out our favourite ones. One lady has just done her own drawing of her favourite `the daffodil'."
James asked another resident who lives at the home and they said, "I just like it. I like the colours and it looks much nicer."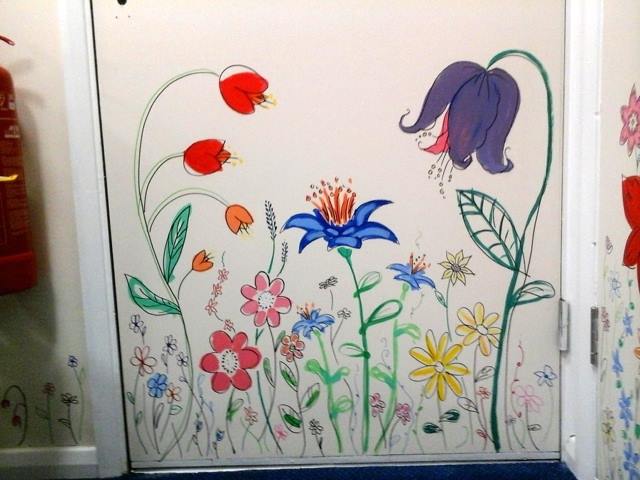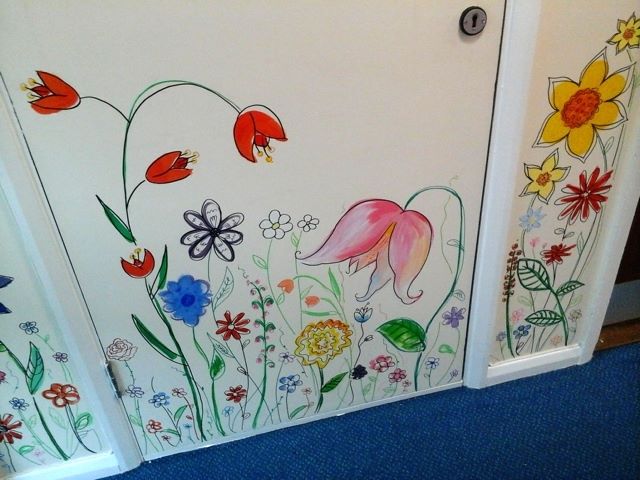 What's your opinion on the artwork?
"I am a great believer in the influence of environment on people and this has a really positive effect. Our entrance and hallway now reflects the positive and welcoming atmosphere of the home. It gives everyone a lift, is a talking point and it makes me smile every time I walk through the door. The mural is better than I could have hoped for as is the response to it. I had high hopes for the mural and even with these I have been surprised just how much a difference it has made."
James Hodge Manager, Hammonds Care Home.
"I had a lovely time working on the mural at Hammonds Care Home, the staff and residents were so on board about wanting a piece to brighten up the space. The flowers work so well and It's great to give them a piece of art that welcomes both them and visitors."
Jenny S, CM Artist.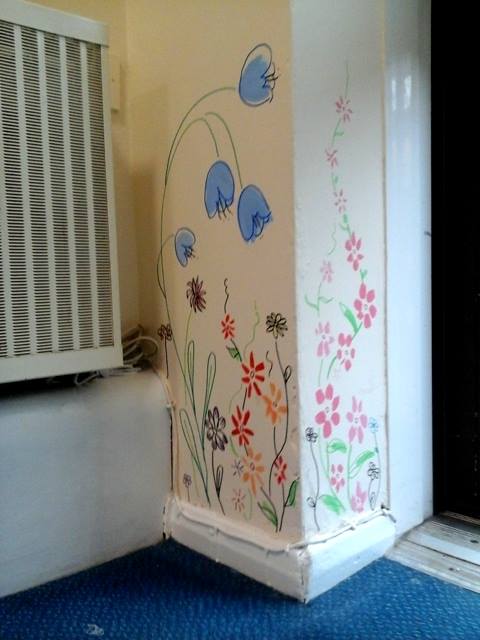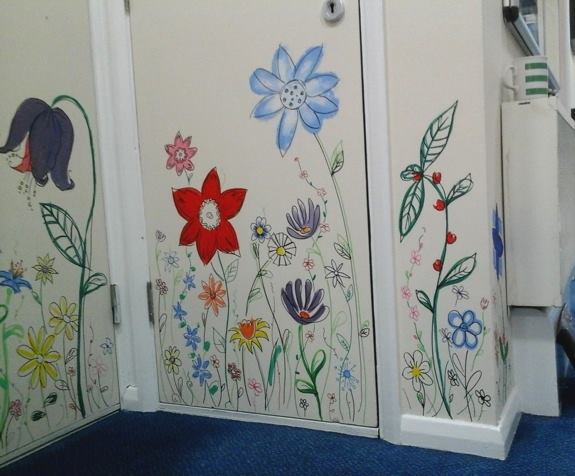 We've seen a rise in the number of care homes requesting mural's and this is a service that our community of experienced CM Artists are more happy to provide.
Thanks for reading,
Kayleigh.