Would you like to spend more time on your art practice or perhaps more time with your family? As a Creative Minds (CM) Artist you can manage your time and workload and enjoy the flexibility of delivering Art Sessions to clients around your circumstances. The Creative Minds franchise opportunity simply enables you to do what you love, and love what you do.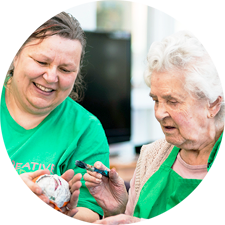 A Community of Artists
You will be part of a vibrant community of artists stretching across the UK delivering fun and therapeutic art sessions to care homes, learning disability services, day centres and many other types of venue. Every artist who joins Creative Minds is passionate, confident and caring and has a shared vision and belief in what we're trying to achieve as a social enterprise.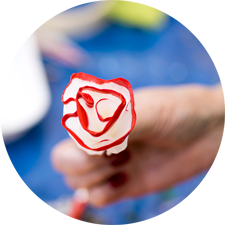 We have 2 private Community Groups on Facebook where we share all the art sessions that we devise and deliver, so you'll never be without inspiration! We also share new art mediums and materials, new suppliers, have active discussions around the arts & health space and more. We also hold twice yearly Community Meetings, which are a great for networking with other CM Artists and coming together as a community to discuss ways we can improve our service and the organisation.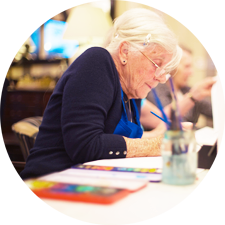 Earn a Great Income
By joining Creative Minds you could earn a great income delivering art sessions to your regular clientele. The income you can achieve as a CM Artist will depend on the amount of art sessions you deliver and your level of commitment.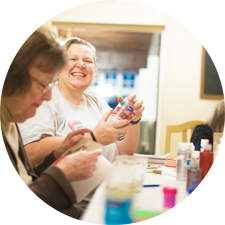 On a part-time basis with a full client base you could achieve a yearly income of up
to £18,000
And on a full-time basis you could achieve up
to £26,000

Become a Creative Minds Artist
Our franchise is only £3,000 which includes our comprehensive 'Start-up' package:
Extensive training in all aspects of the business.
Our Operations Manual and Art Sessions Booklet.
Marketing materials such as leaflets, business cards and compliment slips.
Art materials and equipment to deliver your sessions.
Documentation and templates for business operations.
Added to our private community groups.
Dedicated support and mentorship from our Community Development Manager.
An exclusive territory to operate your business.
Twice yearly Community Meetings.
Part of an established and trusted organisation in the social care sector.
After joining Creative Minds you will have 2 months free and then fixed affordable monthly Service Fees will be payable (more details once you apply).
If you are interested in our unique, affordable and flexible franchise opportunity please fill in our Application Form below by clicking the 'Join Us' button below. Once we have received your application we will email you to arrange a call and provide you with further details.
Be part of a passionate, experienced and supportive community of artists and join us in 2019!
Franchises are given on a first come, first served basis, so don't miss out!
---
Join Us
Licence Info